Boron In Food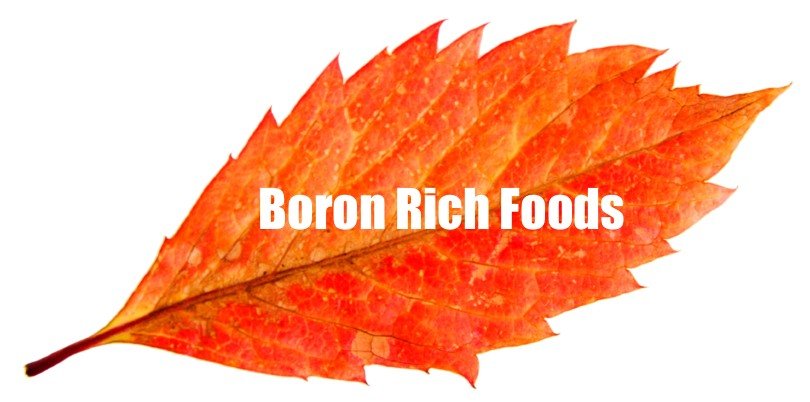 Boron occurs in various forms in fruits, vegetables and nuts. The amount of boron is rather low (as indicated in the chart below), so these food sources are not practical sources of the recommended amount of boron.
FOODAlmond
Apple (red)
Apricots (dried)
Avocado
Banana
Beans (red kidney)
Bran (wheat)
Brazil Nuts
Broccoli
Carrot
Cashew Nuts (raw)
Celery
Chick Peas
Dates
Grapes (red)
Boron (mg/100g)2.82
0.32
2.11
2.06
0.16
1.40
0.32
1.72
0.31
0.30
1.15
0.50
0.71
1.08
0.50
FOODHazel Nuts
Honey
Lentils
Olive
Onion
Orange
Peach
Peanut Butter
Pear
Potato
Prunes
Raisins
Walnut
Wine (Shiraz Cabernet)
Boron (mg/100g)2.77
0.50
0.74
0.35
0.20
0.25
0.52
1.92
0.32
0.18
1.18
4.51
1.63
0.86
AlgaeCal Plus

AlgaeCal Plus naturally contains boron derived from a South American marine algae. Now AlgaeCal Plus also contains an additional 3 mg of Boron in a daily serving.

Stop wasting money on traditional calcium supplements that only SLOW your annual bone loss!
---