Osteoporosis Treatments
You Need To Know About
Natural Osteoporosis Treatment
Throughout your life you have witnessed the miracle of your body recovering from colds, headaches, cuts and more…on its own…naturally. But when you lose bone mass and have weak bones, somehow it is assumed that nature is not up to the task.
Think about it. Why is it that when you lose muscle mass, you are certain you can strengthen them naturally – with exercise, rest, and nutrition… but when you lose bone mass, natural strengthening is ruled out?
Remodeling for bones is like remodeling a home over its lifetime. As parts of the home become worn and outdated, they're replaced with new parts. When the paint gets old, you repaint. When the carpet is worn you replace it. Similarly, little tiny worn pieces of your bones are constantly being replaced. This tearing down and building up process never stops for your whole lifetime whether you are 5 or 105.
For the first half of your life, the new bone is packed on faster than the old bone is disposed of, so you experience a net INCREASE in bone density. But by age 40 you start disposing of more bone than you add, with the net result being an annual DECREASE in bone density.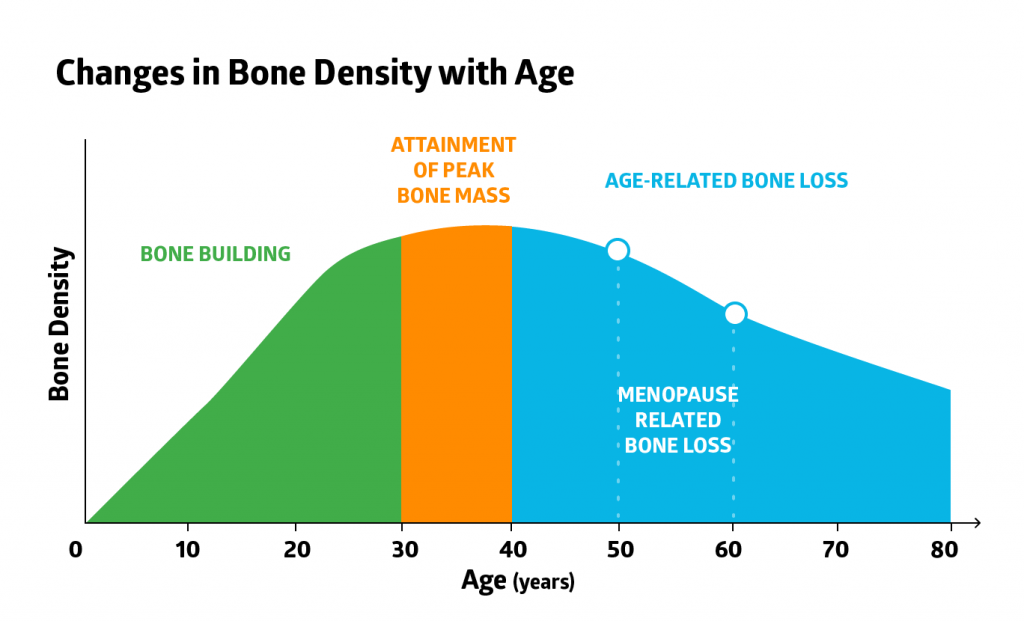 The Snowman in July
So from age 40 and on, our bone remodeling creates an average bone loss of 1% per year every year until we die. (For the first 6 – 10 years after menopause, it may be more like 2% per year due to hormonal change). If we live long enough, every one of us declines to a point called osteopenia and then, as bone density drops further, osteoporosis – the point where our bones are dangerously fragile.
It's like building a snowman in July – it's melting off faster than you can pack it on.
So, are your bones somewhat like muscle – that can be strengthened with a concerted natural effort? Can you stop your annual bone loss naturally? Can osteoporosis even be reversed naturally?
The answer is: Yes, you can build new, healthy bone at any age, naturally!
But first…