Boron : Health Benefits And Food Sources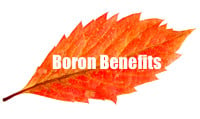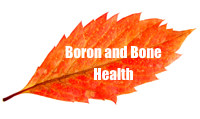 Boron Bone Health & AlgaeCal
Scientific research has shown that boron plays an essential role in bone health. AlgaeCal plant source calcium and mineral complex naturally contains boron but due to the magnitude of the recent studies on benefits of boron for bones we decided to add additional boron to the AlgaeCal Plus formula. The new formula of AlgaeCal Plus now includes 3 mg of Boron in a daily serving.
Why Boron?
Boron is actually a complex of boron and fructose, a carbohydrate that occurs naturally in many fruits and vegetables, that is stable, non-toxic and bioavailable.
Sometimes referred to as the boron vitamin, boron is actually a micronutrient or trace element that has been used historically as a nutritional supplement to promote healthy bones and joints, and more recently is thought to aid in Vitamin D metabolism, prostate health and in the regulation of steroid hormone levels.
Clinical Evidence Supporting Boron
In a recent clinical study knee and hip osteoarthritis suffers who took a daily boron supplement saw a decrease in sitting and walking pain, increased mobility and range of motion in less than 3-months.
Bioavailable Boron
The boron contained in AlgaeCal is naturally occurring in the South American marine algae balanced with the other bone supporting trace minerals, making it highly bio-available. Nature knows best.
AlgaeCal Plus

AlgaeCal Plus naturally contains boron derived from a South American marine algae. Now AlgaeCal Plus also contains an additional 3 mg of Boron in a daily serving.

Stop wasting money on traditional calcium supplements that only SLOW your annual bone loss!
---