The Health Benefits of Boron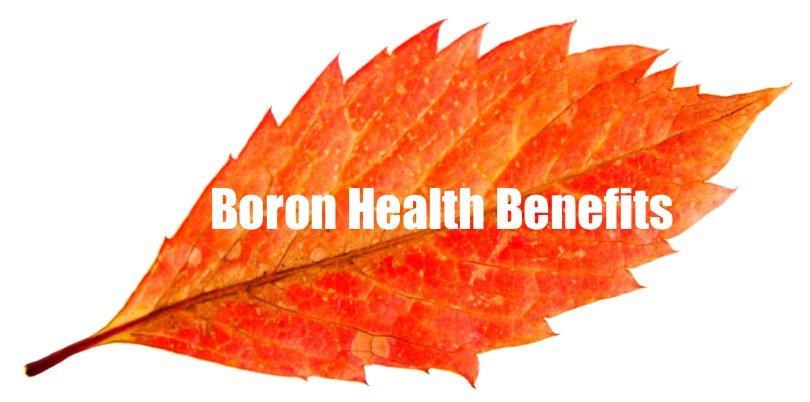 The "boron vitamin" as it's commonly referred is actually an element.
Over the last decade, research on boron and its nutrition related health benefits has intensified substantially. Documented scientific data has been collected proving boron's essential role in maintaining bones and joints in an optimal physiological state. Indeed, bone adjacent to joints with osteoarthritis tends to be less mineralized (per unit trabecular bone volume) than other control bone or bone from fracture patients, and exhibits significantly lower concentrations of boron, lead and, zinc. (Hellivell TR et al 1996.)
Other researchers have documented that boron may ameliorate the symptoms of Osteoarthritis (Gaby ARJ 1999).
Boron can affect the strength of bones and joints (most likely by cross-linking the inorganic and organic bone/joint matrix and/or through different biochemical mechanisms that modulate activity of bone cells such as chondriocytes, osteoclasts and osteoblasts).
Boron Benefits on Osteoarthritis
Is there a link between boron and osteoarthritis (OA)?
According to a recent study of patients with osteoarthritis in their knees and hips, take a dialy boron supplement may decrease sitting and walking pain, increase mobility and stiffness in as little as 1 to 2 months of continued use.
Boron for arthritis? Perhaps too early to tell but boron's impact on osteoarthritis are promising. Researchers continue to study boron as one of the natural treatments for arthritis.
Boron For Bones and Vitamin D Deficiency
Is there a benefit to taking boron for bone?
Vitamin D is crucial to bone health because it helps support calcium absorption. In a recent study, 90% of Vitamin D deficient patients who took a 6mg boron supplement experienced a 24% increase in Vitamin D-3 serum levels in 60-days.
Boron in Treatment of Vitamin D Deficient Rats
In a study conducted by Dr. Hector De Luca, Department of Biochemistry, University of Wisconsin – Madison, bone ash measurements reflect a significant trend toward elevations when boron is administered to Vitamin D deficient rats.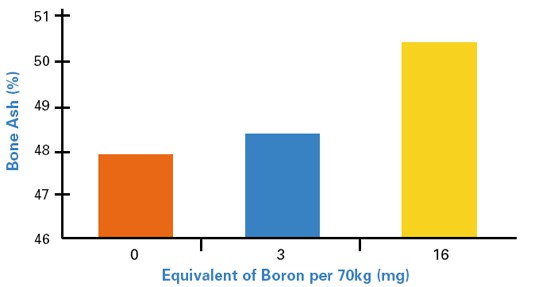 FIGURE 6 – Bone Ash Increased 5.8% after 8 weeks of feeding boron to Vitamin D Deficient Rats
Vitamin D deficient animals are used in research for the investigation and discovery of novel anti-osteoporotic treatment. Using this model, an 8-week treatment with boron increased bone mineral content by 5.8% as measured by bone mass. This result suggests that boron may increase bone strength. More information on boron and bone health.
AlgaeCal Plus

AlgaeCal Plus naturally contains boron derived from a South American marine algae. Now AlgaeCal Plus also contains an additional 3 mg of Boron in a daily serving.

Stop wasting money on traditional calcium supplements that only SLOW your annual bone loss!
---