Your Ultimate Guide to Menopause and its Effect On Your Bones

If you believe what you've read about menopause, you may assume that you'll have to say goodbye to well-rested sleeps, your normal calorie-burning metabolism, and your sex drive. Not true!
This midlife transition doesn't have to be the end of anything.
While menopause typically has negative connotations, this article will hopefully provide insights into new options that can help set you free to enjoy this time in your life. How so?
By giving you the science-backed research on what to expect. And equipping you with the knowledge to naturally solve menopause's challenges.
Challenges like hot flashes (I prefer to think of them as power surges!), night sweats, a drop in libido, increased susceptibility to inflammation, and dry skin. Plus mood changes (not surprising if hot flashes wake you up sweating several times a night), and an increase in bone loss are possible, not guaranteed, occurrences during this time.
The really good news here is that all these menopause-associated symptoms are naturally treatable and preventable. It really is possible to sail through menopause with none of them and to emerge with no lasting changes except liberation from having to endure a monthly period.
With the information you need to optimize your health through this period of transition and beyond it, there's no limit to what your body can do… and when it comes to menopause, your mindset can make a big difference.
In fact, research shows that what you believe about menopause can actually affect your experience. Women with more negative attitudes towards menopause generally report more symptoms during their menopausal transition.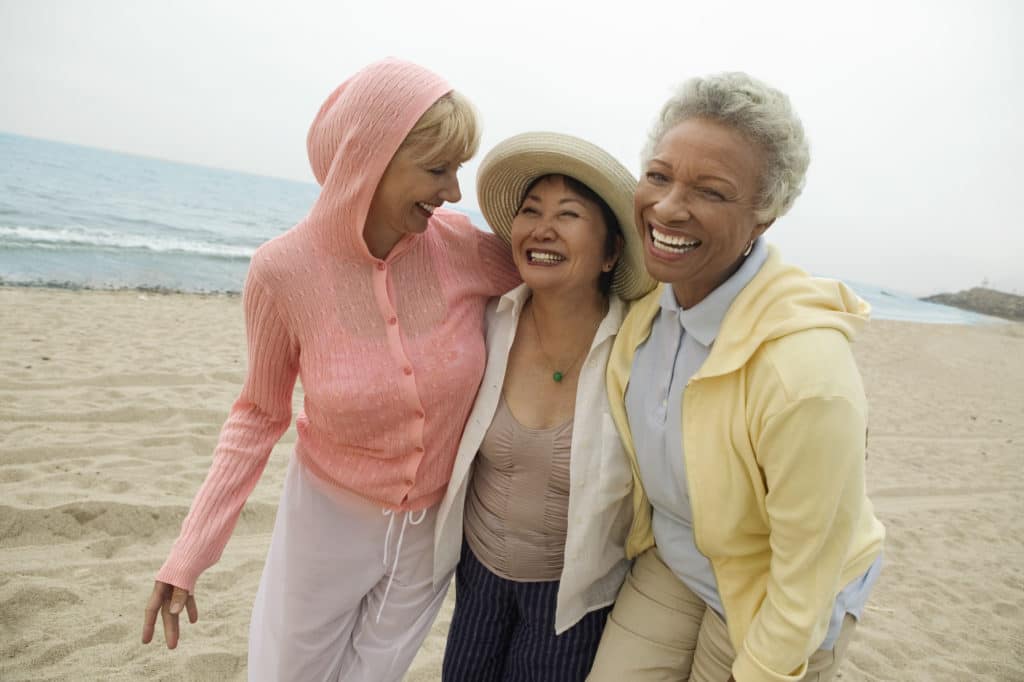 What is Menopause?
Menopause is a natural part of the aging process during which a woman transitions from her years of potential childbearing to her fully mature years free of this responsibility.
It's important to recognize that a woman's reproductive years are only one stage of her life. Before menarche, a young girl's first period, she is unable to bear children. After menopause as well, the potential for childbearing ceases. One of the first observational changes that signals this change during menopause is the gradual tapering off and final ceasing of menstrual periods.
Despite this process being natural, several menopausal symptoms may occur. Hot flashes and night sweats are the most common symptoms. Along with increased susceptibility to dry skin, including vaginal dryness, chronic inflammation, cardiovascular disease and loss of bone mineral density.
Although menopause is a normal life transition, individual experiences vary greatly. Some sail through menopause with nary a symptom. Others experience only a few for a short time, and some may need medical advice to manage their symptoms.
Fortunately, if you find yourself in this last category, today, no woman needs to experience any of these unpleasant symptoms.
---
The 4 Stages of Menopause
There are four stages of the menopausal transition: premenopause, perimenopause, menopause, and postmenopause. In addition, some women may also experience early or "premature" menopause, which occurs before the natural aging process.
Let's look at each of the four stages…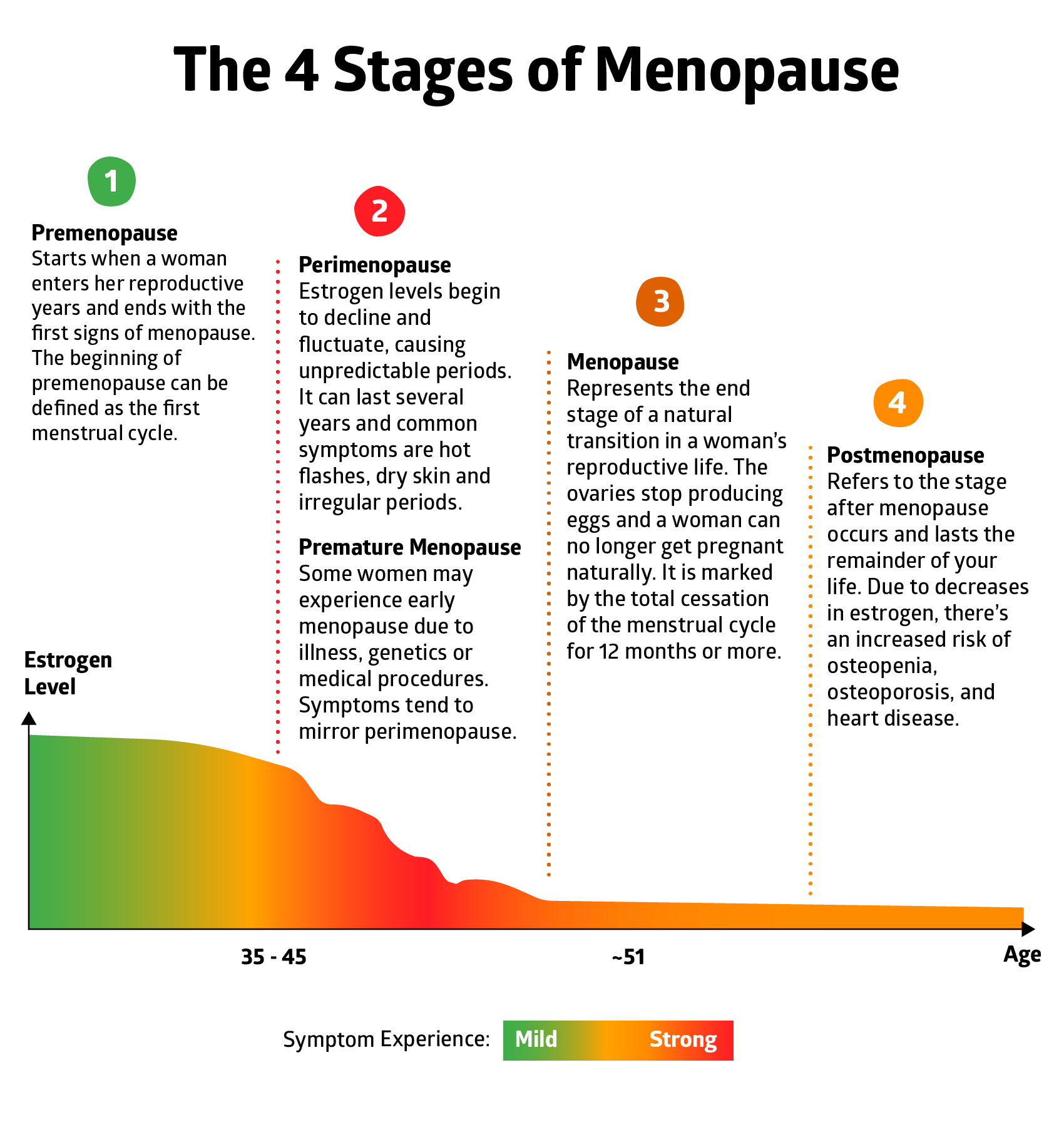 Premenopause
Premenopause starts when an adolescent girl enters her reproductive years and ends with the first signs of menopause, which usually begin to appear between the ages of 48-52.
Perimenopause
Literally means "around menopause." It's also referred to as the "menopausal transition."
This is the time when a woman's body begins to shift from regular ovulation cycles and a monthly menstrual period to menopausal symptoms that may include: hot flashes, night sweats, infertility, vaginal dryness, and absence of menstruation. Women typically begin to experience this stage in their mid-40s.
Early or "Premature" Menopause
In the U.S., the average age for "natural" menopause is 52 years old. However, due to illness, smoking, medical procedures or genetics, some women may go through menopause early. Early menopause refers to onset before age 40. There are several known causes of early menopause, including:
Genetics: If your mother or grandmother went through menopause early, you may have an increased chance of the same.
Chromosome Defects: Two functioning chromosomes appear to be necessary for normal ovarian function. In a rare genetic condition called Turner Syndrome, the loss of the complete or near-complete second X chromosome occurs. This causes the ovaries to not function properly and typically leads to early menopause.
Smoking: Smoking has anti-estrogen effects and promotes early menopause.
Being too thin: Estrogen is stored in your fat tissues, so if you're overly thin, you have fewer estrogen stores. Women who have a very low Body Mass Index (BMI) may be at risk of early menopause.
Excessive exercise or lack of exercise: Some research suggests that either may promote early menopause.
Excessive sun exposure or a lack of sun exposure: Again, some research suggests either may contribute to early menopause.
Autoimmune diseases: Inflammation caused by autoimmune diseases can affect the ovaries. Early menopause can be a symptom of rheumatoid arthritis or thyroid disease.
Epilepsy: Women with this seizure disorder that stems from the brain are more likely to experience early menopause. One study published in the journal Epilepsia found that women with epilepsy had an increased risk of developing premature ovarian failure.
Procedures: A hysterectomy (removal of all or portion of the uterus) and/or an oophorectomy (removal of ovaries) will lead to early menopause.
Treatments: Chemotherapy, hormone therapies, radiation and cancer treatments can contribute to early menopause.
While premature menopause is usually the result of one or more of the causes above, it can also occur naturally in some cases. Premature menopause symptoms are typically the same as natural menopause symptoms.
Menopause
This is the conclusion of the natural transition in a woman's reproductive life. It's the point where progesterone and estrogen production decrease permanently to low levels. The ovaries stop producing eggs, and a woman is no longer able to become pregnant, naturally. Menopause is officially marked by the total cessation of the menstrual cycle for 12 months or more. In other words, not having a period for at least 12 months in a row.
On average, menopause occurs around age 52 in the United States but varies from woman to woman.
Menopause-associated symptoms may never occur or can last for several months or even years, depending on the individual. With the exception of irregular periods, all the following common signs and symptoms can be prevented or effectively treated, naturally:
Irregular Periods
Vaginal Dryness
Loss of Libido
Hot Flashes
Insomnia
Urinary Incontinence
Mood Changes
Memory and Cognitive Function
Hair Loss
Decreased Breast Fullness
Skin Issues
Weight Gain
Bone Loss
For a more in-depth and expanded version of menopause symptoms, check out: 13 Common Signs and Symptoms of Menopause.
Postmenopause
These are the years after menopause. From here on, a woman is postmenopausal for the rest of her life. A woman is considered postmenopausal when she has not had a menstrual period for a full year (12 months).
If you're concerned about the possibility of an unwanted pregnancy, you can confirm you're postmenopausal with a blood test called the follicle stimulating hormone (FSH) test. When a woman's FSH level is consistently elevated to 30 mIU/mL or higher, and she has not had a menstrual period for a year, it's generally accepted that she has reached menopause. However, using this test is not routine or needed for the vast majority of women.
The symptoms that began in perimenopause may continue past menopause, and without taking steps to support youthful function, many of them will remain.
Due to the significant decrease in estrogen and progesterone production, and the resulting increase in susceptibility to chronic inflammation, after menopause, women must take extra self-care steps to reduce our increased risk for heart disease and bone loss.
That's why an anti-inflammatory lifestyle that includes regular, weight-bearing physical activity and an anti-inflammatory diet, along with key supplements that lower inflammation and ensure nutrient needs are fully met, become more important than ever.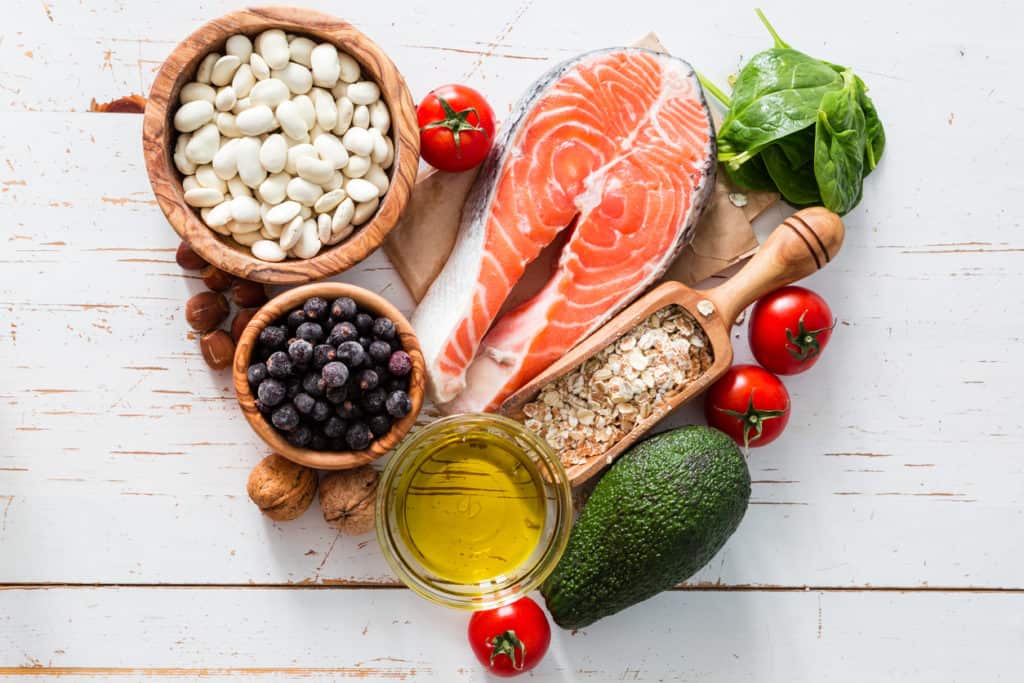 Diagnosis of Menopause
In most cases, menopause is self-diagnosed with evident changes like hot flashes and 12 months without a menstrual period.
As you experience changes and symptoms, it's best to get confirmation. Schedule a full physical with your healthcare provider to make sure that you are experiencing menopause. It's a good idea to err on the safe side and do this because the signs and symptoms of menopause may mimic those of other health conditions, like hypothyroidism. Bloodwork and an exam can help rule out other conditions.
There are primarily 2 different types of testing: vaginal pH swab and FSH (follicle-stimulating hormone) levels.
Vaginal pH Test: During reproductive years, a vaginal pH is around 4.5. During menopause, it rises to around 6.
Follicle-Stimulating Hormone (FSH): During menopause, FSH rises and estrogen levels fall. Healthcare providers may check both to assess menopause. These levels may be measured more than once over the course of perimenopause for accuracy.
When diagnosing menopause, health care providers will assess age and menstrual patterns in addition to vaginal pH and bloodwork.
Because the signs and symptoms of menopause can mirror those of hypothyroidism, your healthcare provider may check your thyroid hormones as well.
Due to a decrease in estrogen levels during menopause, there's also an increase in risk for heart disease and a decline in bone mineral density. It's common for your healthcare provider to check your blood lipid profile, as well as recommend a bone density scan.
---
Menopause Complications
Menopause can result in an increased risk of certain health conditions including:
Cardiovascular Disease: Cardiovascular disease (CVD) risk increases because decreased estrogen levels result in an increase in systemic inflammation and may adversely affect overall metabolism and cardiovascular function.
Sexual Function: Vaginal dryness can occur during menopause due to decreased estrogen production. Since dryness can lead to vaginal pain during sex, the use of lubricants or topically applied estrogen creams is often recommended.
Weight Gain: Metabolism may slow for women during menopause, which can lead to weight gain. Other factors like stress and lack of sleep during this time may also contribute to weight maintenance issues.
Urinary Incontinence: You may experience frequent and abrupt urges to urinate, resulting in an involuntary loss of urine. Coughing, lifting or laughing can also cause urinary incontinence. You can strengthen your pelvic floor muscles with Kegel exercises.
Osteoporosis: On average, women may lose up to 10% of their total bone mass during their menopausal transition! Then, added risk factors of osteoporosis like family history, lifestyle and poor diet can lead to excess bone loss of up to 20%.
As your production of estrogen and progesterone declines during menopause, your bone density will take a toll. The next section will show you exactly how menopause affects your bones.
---
3 Ways Menopause Affects Your Bones
The following trio can make for dangerous bone health conditions: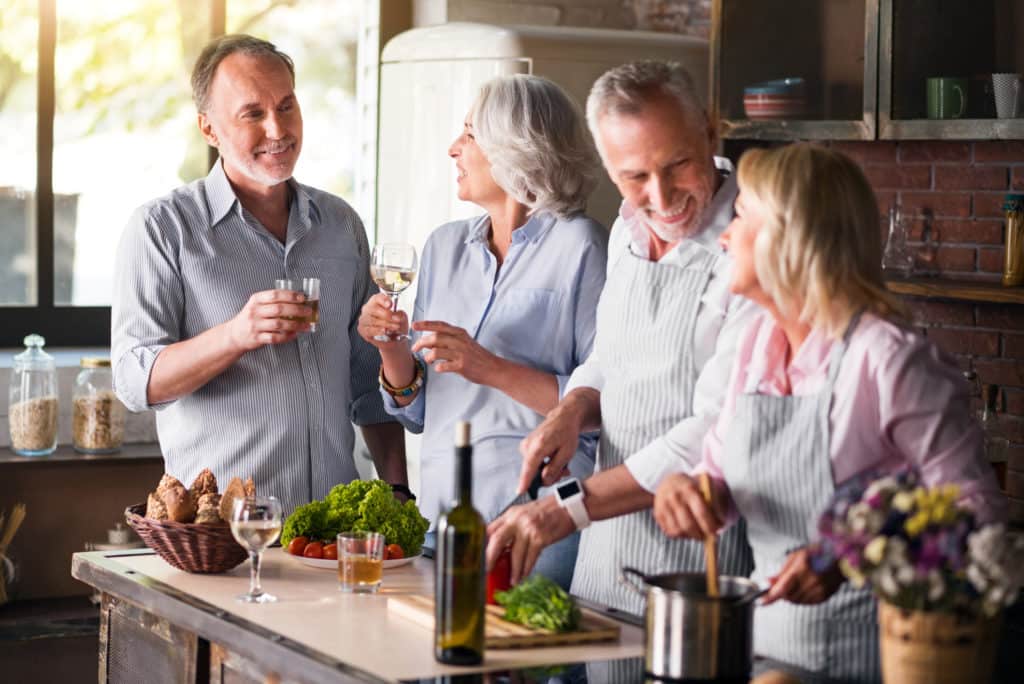 The Top 8 Natural Menopause Treatment Options
Although menopause is a life stage and not a disease that can be cured, the signs and symptoms affecting quality of life can be tempered in several ways.
The following are natural treatment options, which will vary between each individual and how they want to approach their health.
A Better Bone-Building, Menopause-Soothing Idea
When it comes to the "menopause trifecta" discussed above… there's an easy solution to these concerns. And it comes in an all-in-one form clinically supported to build bone density at any age (and ease you through menopause).
The best part might be the "secret" ingredient added to the mix. A natural earth element that improves calcium absorption, boosts the activity of your bone-building osteoblasts and lowers the activity of your bone-resorbing osteoclasts, so you become even better at building healthy bone.
Get all the details here… you'll want to see this regardless of whether you have menopause now!
Last Resort: Conventional Menopause Treatment Options
If you've exhausted all of your natural treatment options and want to try common mainstream, conventional treatment options, you can consider the following:
Low-Dose Antidepressants (SSRIs): While estrogen is used for treating night sweats and hot flashes (more on that below), some women are unwilling or unable to use it because of the associated risks. A class of antidepressants called selective serotonin uptake inhibitors (SSRIs) may ease menopausal hot flashes, but these, and other antidepressants cause bone loss. Evidence suggests that SSRIs are among the prescription medications that can increase the risk for osteoporotic fractures. Antidepressants can also lead to migraine headaches, insomnia and an increase in suicidal thinking. All things to consider and weigh up if your only goal is to ease menopause symptoms.
Vaginal Estrogen: A common menopause symptom is vaginal dryness. To combat this, estrogen can be administered via a vaginal cream, tablet or ring directly into the vagina. This treatment releases a small amount of estrogen that can help ease dryness and discomfort. For a safer, more natural approach, try vaginal water-soluble lubricants, moisturizers or sexual stimulation instead.
Hormone Replacement Therapy (HRT): HRT is a common treatment to ease menopause symptoms and replaces the hormones that your body no longer makes after menopause with estrogens (derived from pregnant mares' urine) and drugs called progestins (that were created to mimic some of progesterone's effects). HRT may consist of Estrogen Therapy (ET) alone or Estrogen Plus Progesterone Therapy (EPT). Estrogen alone can cause cancer in the uterus lining, so women who have had their uterus surgically removed (hysterectomy) may take estrogen alone. EPT is more commonly used by women who still have a uterus.
While HRT has also been shown to increase bone mineral density and slow bone turnover in early and late postmenopausal women, its overall health risks outweigh its benefits. In fact, HRT is associated with a higher incidence of cardiovascular issues (venous thromboembolism, unstable angina) and breast cancer. FDA guidelines emphasize that if you choose to use HRT, it should be used at the lowest effective dose and for the shortest possible time.
Working with an integrative, functional medicine or naturopathic physician who can help you understand and naturally correct the underlying causes of your health issues is your best option.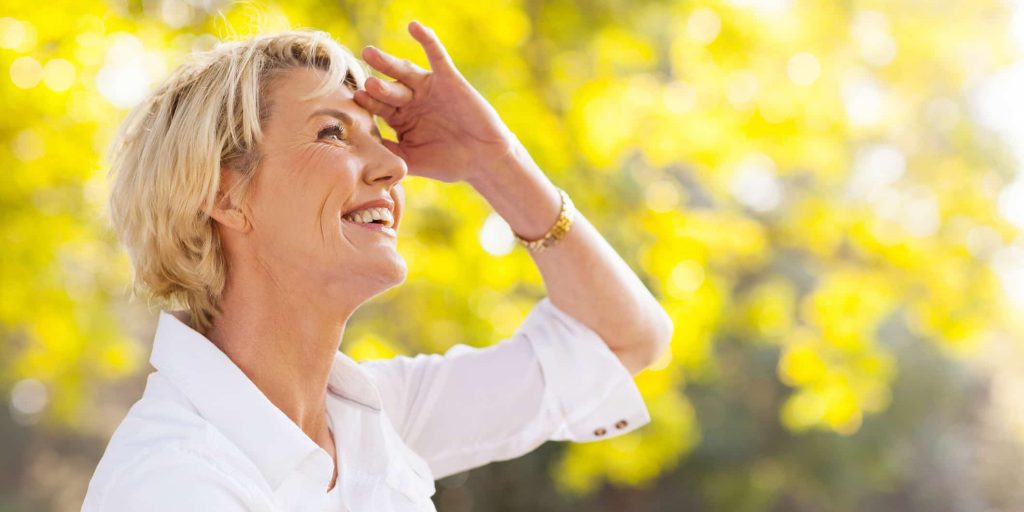 Recommendations
The really good news is that menopause-associated symptoms are naturally treatable and preventable. It really is possible to sail through menopause with none of them and to embrace this time of your life, instead of enduring it.
Maintaining a healthy lifestyle will ease the transition and circumvent negative, long-term health effects. That means a greater chance of avoiding significant weight gain, heart disease, and bone loss. And to be safe, see your healthcare provider throughout the transition from peri- to postmenopause to continually assess your overall health, including mental, heart and bone health.
I also encourage you to become apart of the AlgaeCal community by participating in conversations on the blog (comment below!) or liking the AlgaeCal Facebook Page, which publishes its own unique content.
By facilitating positive conversation, we can all be the difference in defining a new, natural approach to menopause.