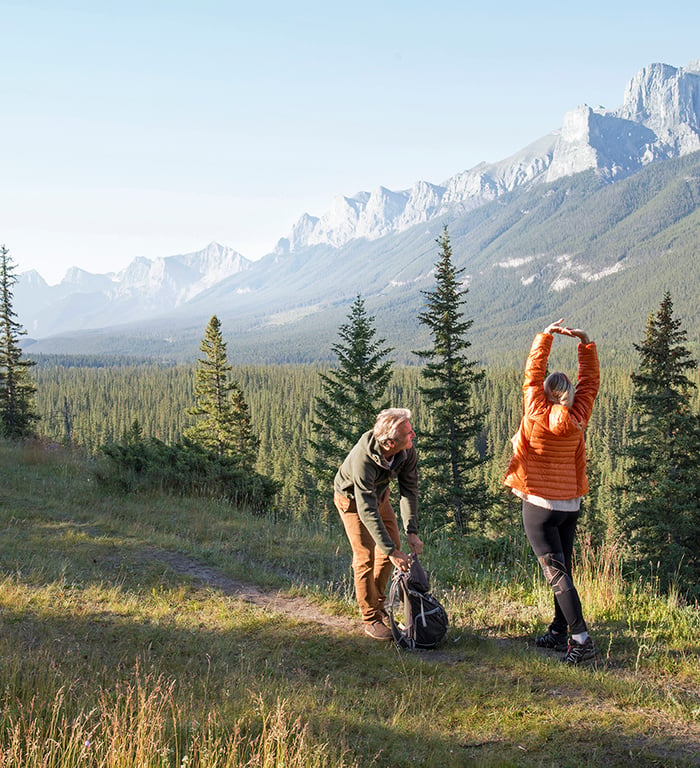 Strontium Boost (with AlgaeCal Plus) helped women of all ages—even in their mid-80s—increase their bone density. They did it in as little as 6 months. And in one of the studies, they increased bone density year over year for 7 years!1 What's more, none of the 400+ participants in the three studies reported adverse effects.
Bonus: The people who took AlgaeCal Plus and Strontium Boost together saw on average triple the bone density increases as people taking AlgaeCal alone. In fact, that's why we're confident guaranteeing results with these two products. See our guarantee below.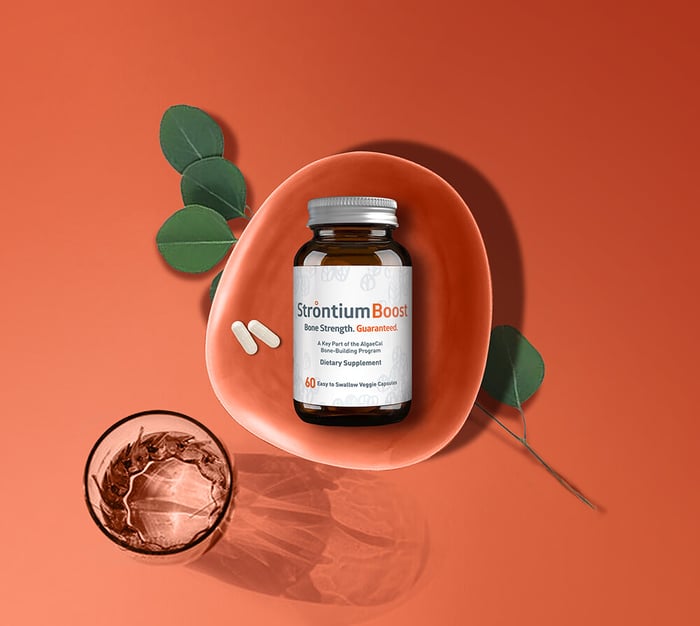 The Truth About Strontium And Bone Health
Strontium is a natural mineral found in the soil and throughout our food supply. And it's deposited throughout your bone just like calcium. But there's a lot of confusion about this "miracle mineral".
So let's set the record straight.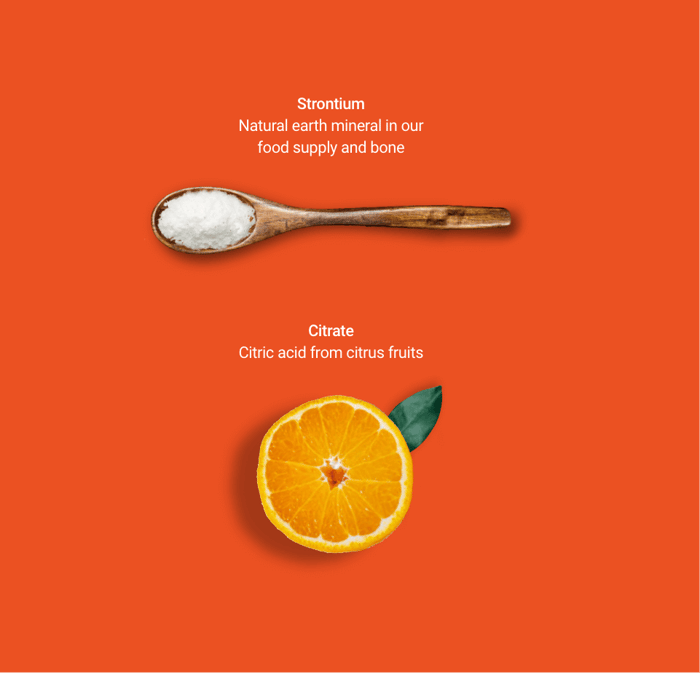 Common Strontium Myths Keeping You From Building New Bone
Myth #1: "Isn't strontium unsafe?"
If you've heard that, you're not alone. There is a synthetic form of strontium that isn't safe for human consumption. And that's called strontium ranelate. Strontium ranelate isn't available in North America.
But the all-natural strontium in Strontium Boost is strontium citrate. So what is strontium citrate?
As you now know, strontium is a natural trace mineral in our soil. And citrate means citric acid from common fruits like lemons and oranges.
Strontium Boost combines strontium with citrate because citrate lowers our body's acid levels. That's important because high acid levels trigger rogue bone cells to eat away at healthy bone. And that accelerates bone loss!
Strontium is very similar to calcium, absorbed the same way as calcium, and is a critical ingredient in our bones.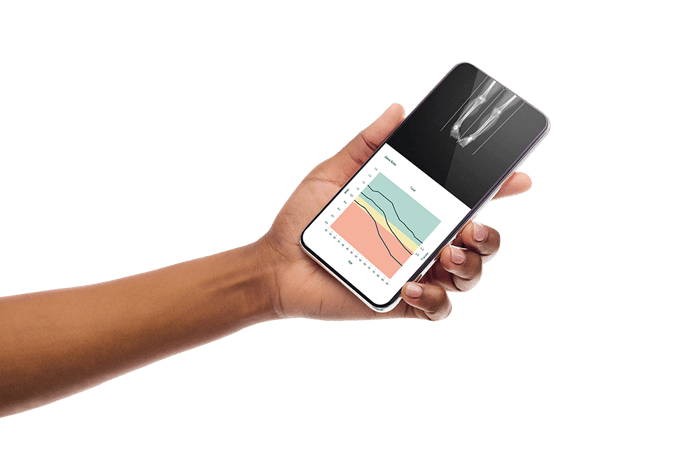 Myth #2: "Strontium creates false DEXA scan results"
Strontium can overstate DEXA results. But nowhere near enough to question whether you actually built new bone!
The clinical journal Bone reports that only 10% of any bone mineral density increase may be overstated from strontium. So when you see an increase on your next DEXA scan with AlgaeCal, those numbers are at least 90% accurate. That's the lowest your increase might be! Wouldn't you be excited to have an increase at all?
What's more, clinical studies show strontium helps reduce fracture risk, regardless of bone density readings on DEXA scan.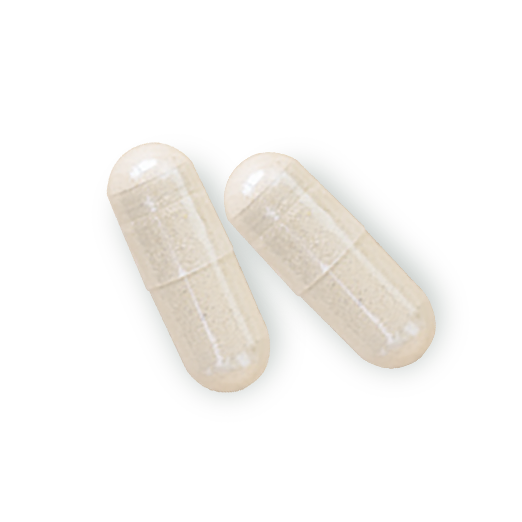 How Does Strontium Perform In Human Studies?
Now, we already consume anywhere from 1 - 5 mg of strontium in our diet per day. So adding a healthy dose of strontium with Strontium Boost will make a difference you can see and feel!
In fact, that's what our study participants noticed when they added strontium citrate to their AlgaeCal Plus regimen.
Better still, the strontium groups saw those increases on DEXA scans within 6 months of taking the AlgaeCal Plus and strontium. The AlgaeCal alone group didn't see them until 12 months.
Plus, there were no adverse effects. A 43-item blood chemistry panel, 50-item quality of life questionnaire, and personal weekly reports left no doubt. So we knew we needed to include strontium citrate as part of AlgaeCal's bone-building protocol.
That's why we added the same dose of strontium citrate from these remarkable studies and put it in Strontium Boost.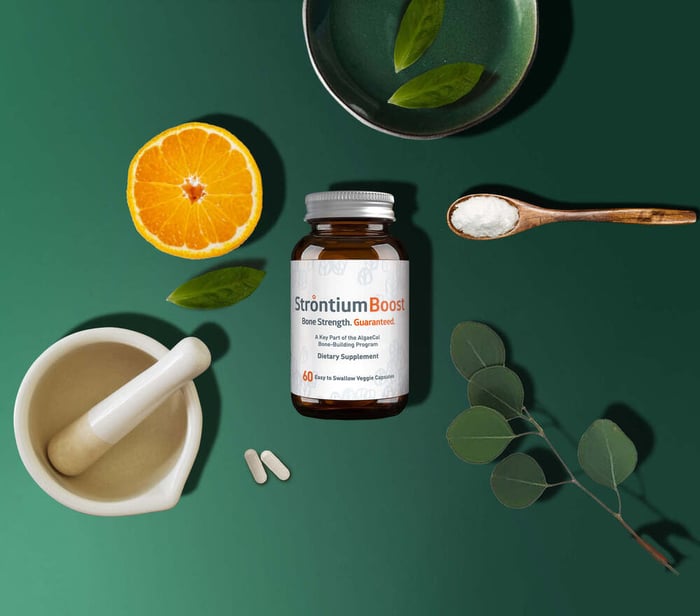 How does strontium help produce these results?
Strontium is the only material on earth— natural or otherwise— shown to stimulate bone-building cells while slowing down overactive bone-resorbing cells.
So we used the same bone-building dose of strontium citrate from our studies, in each serving of Strontium Boost.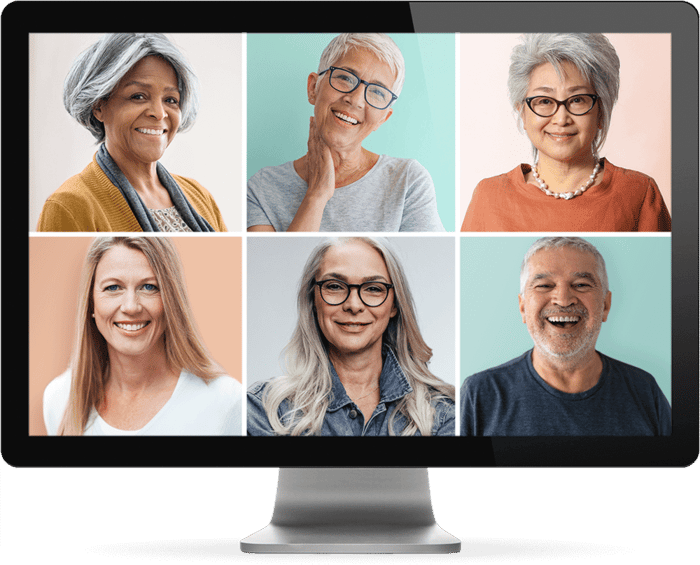 FREE With Your Purchase
Lifetime access to The AlgaeCal Community
The AlgaeCal Community is an exclusive Facebook group for AlgaeCal customers.
As a member of The AlgaeCal Community, you'll have lifetime access to benefits you can't get anywhere else – not even here on the AlgaeCal website. Benefits like: