All Episodes
The World's Oldest Female Solo Skydiver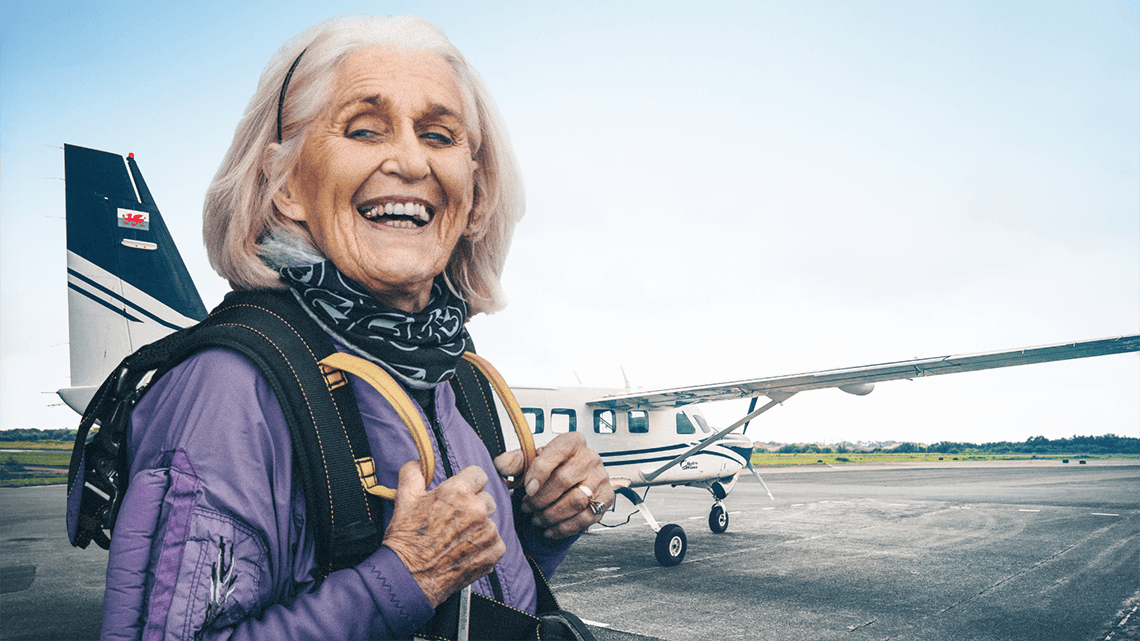 She was the most scared person you could imagine. And now she holds the Guinness World Record for that same scary thing.
For "regular" folk it's probably nothing short of shocking. But for 86-year-old Dilys Price, it was another day at the office.
Join us as we met Dilys and accompanied her on one of her record-setting skydives.