Algas Calcareas – A Raw Plant Source Calcium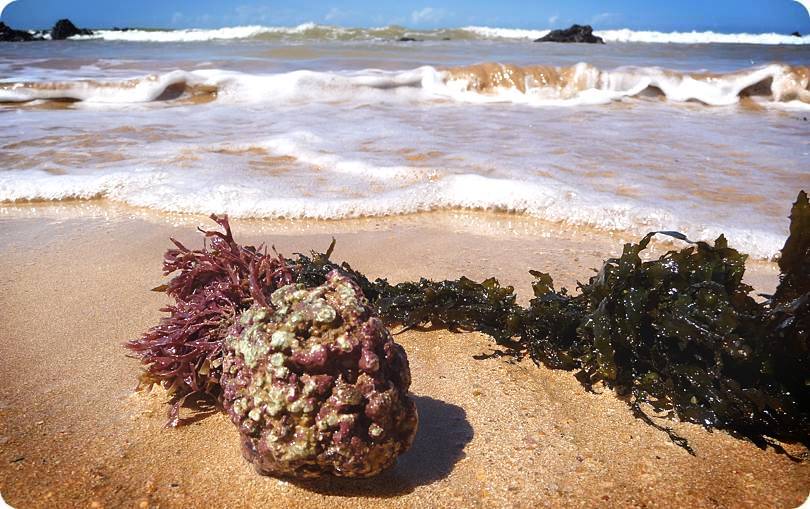 A raw, organic, whole food marine algae complex containing over 70 naturally occurring minerals and trace elements.
This captivating saga was initiated by an experiment using marine algae in steel manufacturing that yielded surprising results. It begins with Dr. Marcos Norman, a Mechanical Engineer who was working for the American firm Morris Kwugsem International in 1973. They needed to reduce fusion temperatures in their steel manufacturing, and at the time were using oyster shell calcium with some success. Dr. Norman, having grown up in South America, recommended they try a local marine algae called Lithothamnion superpositum (or Algas Calcareas as the locals call it), which was abundant on the sea shores as a more efficient agent than oyster shell calcium. To everyone's amazement, use of this mineral rich marine algae dropped fusion temperatures from 1700 to 1300 degrees! Dr. Norman became so fascinated with the properties of this mineral source, he left Morris Kwugsem to begin a study on this South American marine algae that has lasted for 29 years.
He began experimenting with agricultural applications which has resulted in French and Belgian fertilizer companies, Roullier and Timac purchasing many tons of fossilized Marine Algae sands annually for restoring minerals and microbes in soil. These companies plus several others continue to choose South American Marine Algae over traditional chemical fertilizers.
Poultry Study
The Japanese Government banned the purchase of South American Poultry due to high residual antibiotics and growth hormones in the meat. A two year University study was conducted with South American Marine Algae replacing both antibiotics and growth hormones in chickens. Results showed similar growth using Marine Algae as with growth hormone, except the chickens were very energetic, exercised more, and developed a higher protein, lower fat bird. Additionally the health of the birds was fortified by Marine Algae in their feed so that antibiotics became unnecessary. This study was reviewed on South American National Television in 1986.
Milk Production
Milk production in cattle has been increased with South American Marine Algae supplementation and other interesting results have occurred in animals such as open wound healing with topical application.
Human Use
Since 1977 AlgaeCal has been used by humans as a calcium and mineral supplement in South America. A very wide range of health benefits have been reported including amazing bone health, joint health, pain reduction, circulatory system benefits, and increased energy. Some of these outcomes are currently being studied in the. Some of these outcomes are currently being studied in the AlgaeCal Bone Health Program.
---