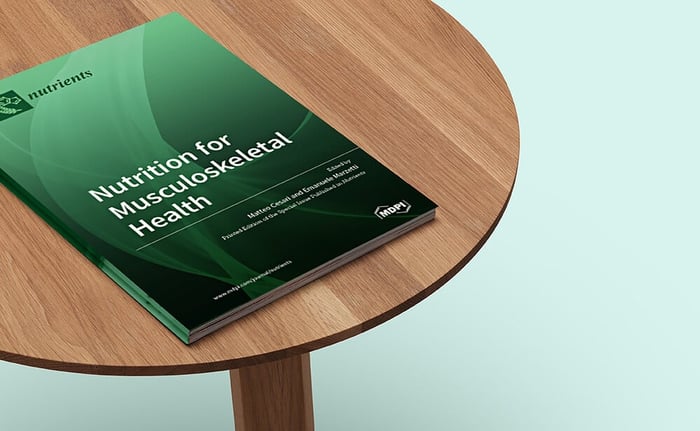 The Far-Too-Common Nutritional Deficiency
Could you be one of the 95% of Americans who are deficient in omega 3s?
Recent research in the clinical journal Nutrients revealed 95.7% of Americans have omega 3 levels below what we need to protect our hearts.¹
That's important because people with the highest levels of omega 3 have a shocking 90% lower risk of sudden heart issues.²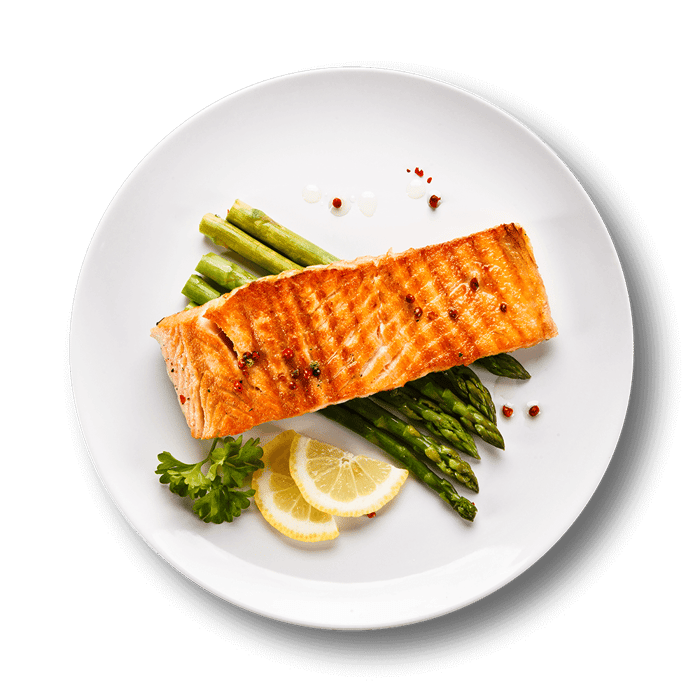 And as you may know, omega 3s also improve your overall health, head-to-toe
Your joints
Your eyes
Your blood sugar
Your blood pressure
Your skin
Your memory
Your cholesterol
And much more…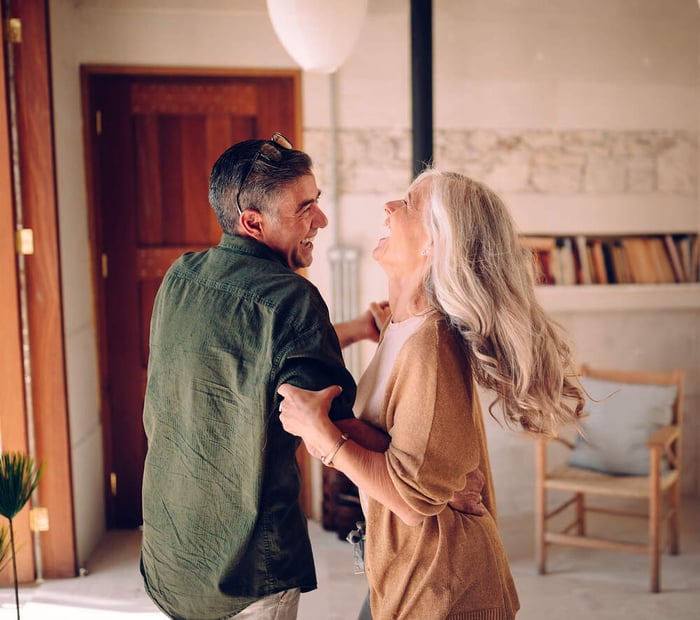 You may not feel the effects of an omega 3 deficiency right now… they often show up without warning. So the best way to detect a shortfall is by getting your blood tested!
Specifically, you'll want to know your levels of two critical omega 3 fatty acids: DHA and EPA.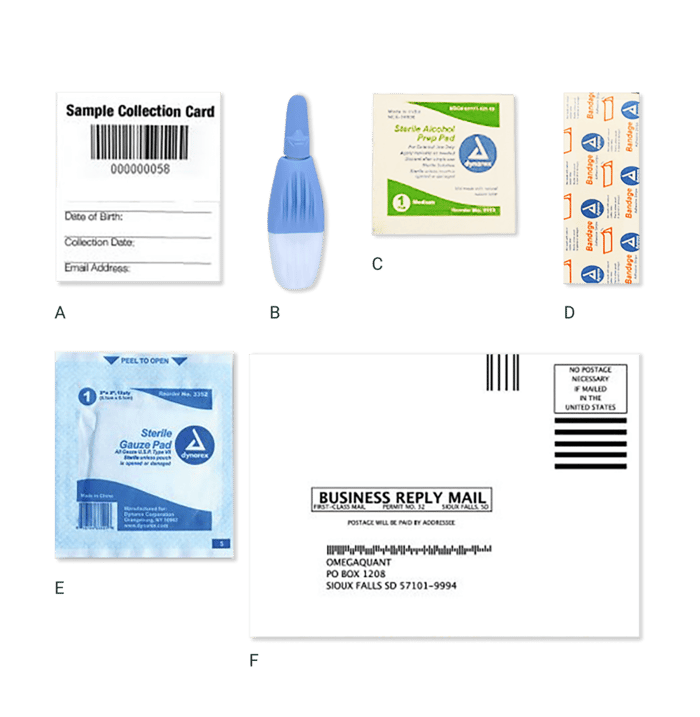 How to Easily Test Your Levels
The best way to reveal your own levels of DHA and EPA is with OmegaQuant Analytics' OmegaQuant Test Kit. OmegaQuant is the industry leader in omega 3 testing.
Test Kit includes: A) Sample Collection Card • B) Lancet • C) Bandage • D) Gauze Pad • E) Alcohol Wipe • F) Return Envelope
AlgaeCal researched all Omega 3 tests on the market. We selected OmegaQuant because it's shown to be the most accurate. Plus, National Institutes of Health relied on OmegaQuant for their own clinical studies. Our customers love that it's the only test that involves a simple finger poke. (The others require getting a blood draw from a lab.)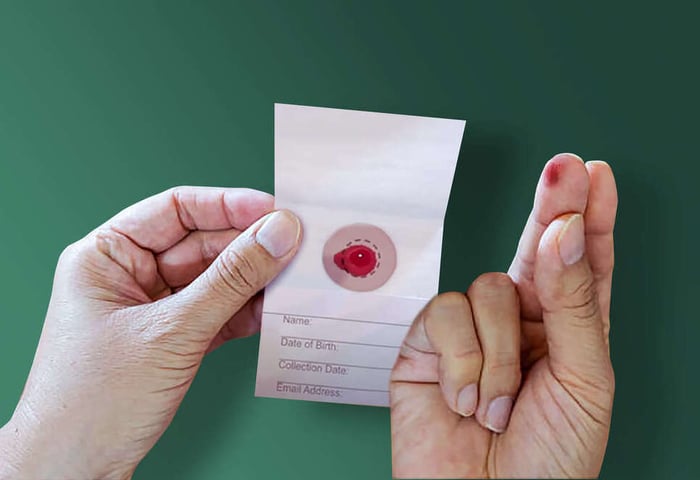 When you use your OmegaQuant Test Kit, you'll receive your results as measured on the Omega 3 Index. The Index is a simple way to see where your levels stand.
Eating fish and supplementing with regular strength fish oil does not mean your Omega 3 Index will be optimal. Your metabolism, absorption and genetics mean you could consume as much or more omega 3s as your neighbor, but have a completely different Index. So the only way to know for sure is to find out for yourself!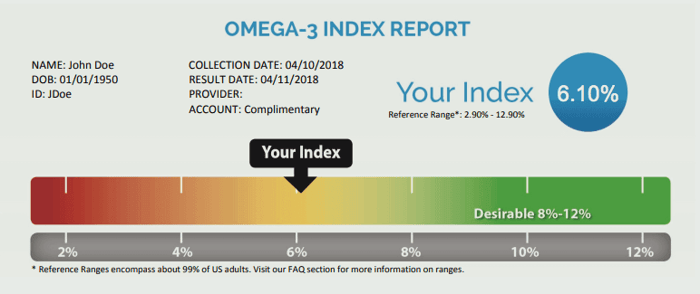 What It Looks Like
Here is a sample Omega 3 Index you will receive from your OmegaQuant test. Your Omega 3 Index measures the percentage of EPA and DHA in your red blood cells.
The target Omega 3 Index is 8% and above. That's the level that current research shows is associated with the lowest risk of heart complications. It's also a typical level in Japan, where residents have one of the lowest rates of sudden heart problems in the world.3 Especially women!
An index of 4% or less indicates the highest risk for cardiovascular events, cognitive decline and accelerated aging.
Where do most Americans fall? The Nutrients study cited above showed the average American's Omega 3 Index barely registered on the chart; it was 2.07%.
What to Do About It
Now you can check your own Omega 3 Index and have a guaranteed way to improve it—without swallowing ghastly fish oil capsules or eating platefuls of fish.
It take 2 easy steps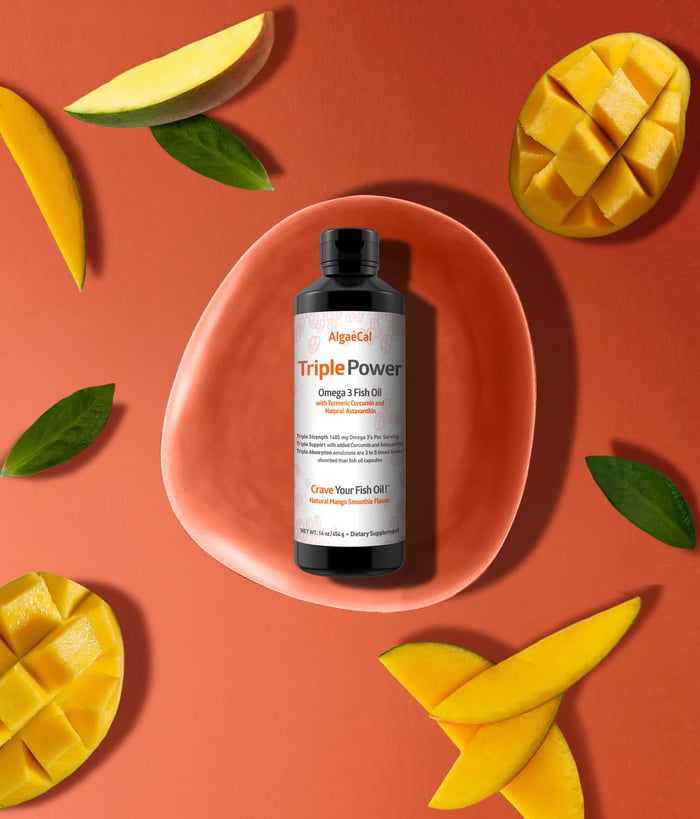 Step 2: Load Up
If your Omega 3 Index is below the Desirable range, there's a guaranteed way to get it back there, fast!
That's where Triple Power Omega 3 Fish Oil comes in.
Triple Power is AlgaeCal's potent, delicious omega 3 fish oil emulsion. With triple the DHA and EPA of many fish oils, 300% better absorption, and two extra anti-inflammatories inside, it's certain to get your Index where it needs to be.
Discover more about Triple Power right here.
You'll actually crave your fish oil!
Triple Guaranteed
We guarantee you'll love Triple Power Omega 3 Fish Oil
You can try Triple Power with complete peace of mind, knowing if it doesn't deliver on the Guarantees above, we'll return every dime you paid for it.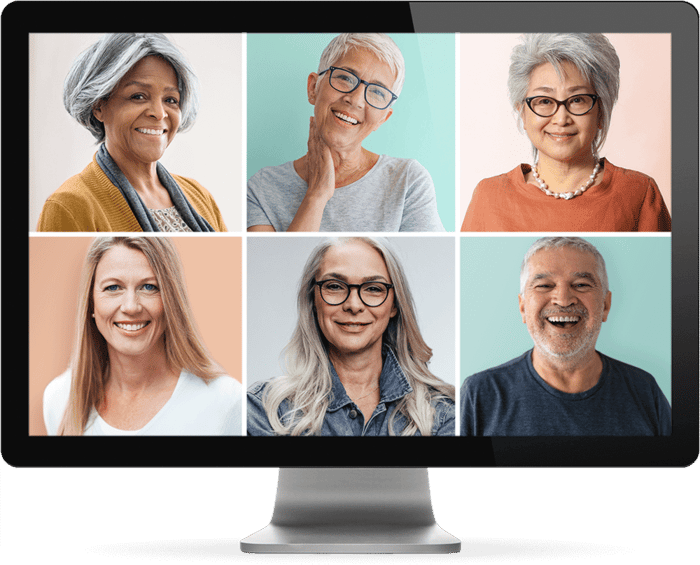 FREE With Your Purchase
Lifetime access to The AlgaeCal Community
The AlgaeCal Community is an exclusive Facebook group for AlgaeCal customers.
As a member of The AlgaeCal Community, you'll have lifetime access to benefits you can't get anywhere else – not even here on the AlgaeCal website. Benefits like:
Source
Rachel A Murphy, Elaine A Yu, Eric D Ciappio, Saurabh Mehta, Michael I McBurney. (2015). Suboptimal Plasma Long Chain n-3 Concentrations are Common among Adults in the United States, NHANES 2003–2004 doi: 10.3390/nu7125534
William S Harris. (2007). Omega-3 Fatty Acids and Cardiovascular Disease: A Case for Omega-3 Index as a New Risk Factor doi: 10.1016/j.phrs.2007.01.013
Akira Sekikawa, Bradley J Wilcox, Takeshi Usui, John Jeffery Carr, Emma JM Barinas-Mitchell, et al. (2013). Do Differences in Risk Factors Explain the Lower Rates of Coronary Heart Disease in Japanese Versus U.S. Women? doi: 10.1089/jwh.2012.4087