May is National Osteoporosis Awareness Month (+ Enter Our Giveaway!)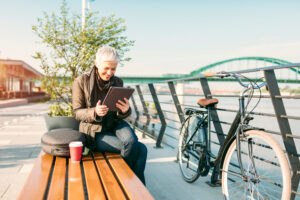 The giveaway is now closed! Thank you to everyone who participated. The winners have been announced, and you can view their video messages a little further down this post 🙂
Bone loss affects millions of people around the world. Yet awareness for the disease remains low. That's why, every May, we celebrate National Osteoporosis Awareness Month!
Now, we could list a bunch of scary statistics. Or talk about fracture risk. But that's not what anyone needs right now…
So instead, this year we wanted to spread a message of positivity during what has been a challenging time. Because you can do something about bone loss. Youare not a statistic. And your bone health is in your hands.
We asked people to spread this message… and in return, they were entered into a giveaway for one of three grand prizes. (First prize was a 6-month Bone Builder Pack!)
---
The National Osteoporosis Awareness Month Prizes
People that submitted a video were entered to win one of three grand prizes: 
6-Month Bone Builder Pack (valued at $396 USD) 
3 x Triple Power Omega 3 Fish Oil (valued at $126 USD)
1 x Triple Power Omega 3 Fish Oil (valued at $52 USD)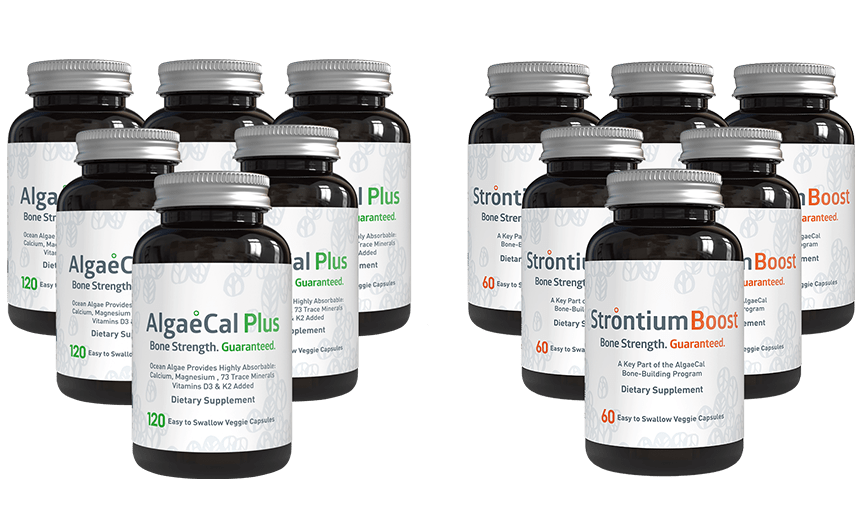 Our Bone Builder Pack contains AlgaeCal Plus and Strontium Boost — the only supplement duo guaranteed to increase your bone density in as little as six months… no matter your age! (Don't forget that a healthy lifestyle is also an important part of any bone-building regimen!)
Triple Power Omega 3 Fish Oil is a delicious, mango-flavored formula that protects your bones by reducing inflammation.
The National Osteoporosis Awareness Month Winners
Chris blew us away with her overwhelming positivity. In her words, "Have hope, don't give up, keep trying, and your bones will get stronger."
Nina confessed her "biggest mistake", and what she's learnt since… including how she raised her omega 3 levels in just 90 days!
Laura may be a really slow learner… but she's finally on track, and after 6 years of AlgaeCal, her doctor is shocked by her results.
And a great big thank you to everyone who participated! Even if you didn't win, your story is a ray of sunshine for everyone out there dealing with bone loss. Click the arrows below, and click on the thumbnails at the bottom of the box to view the other video entries!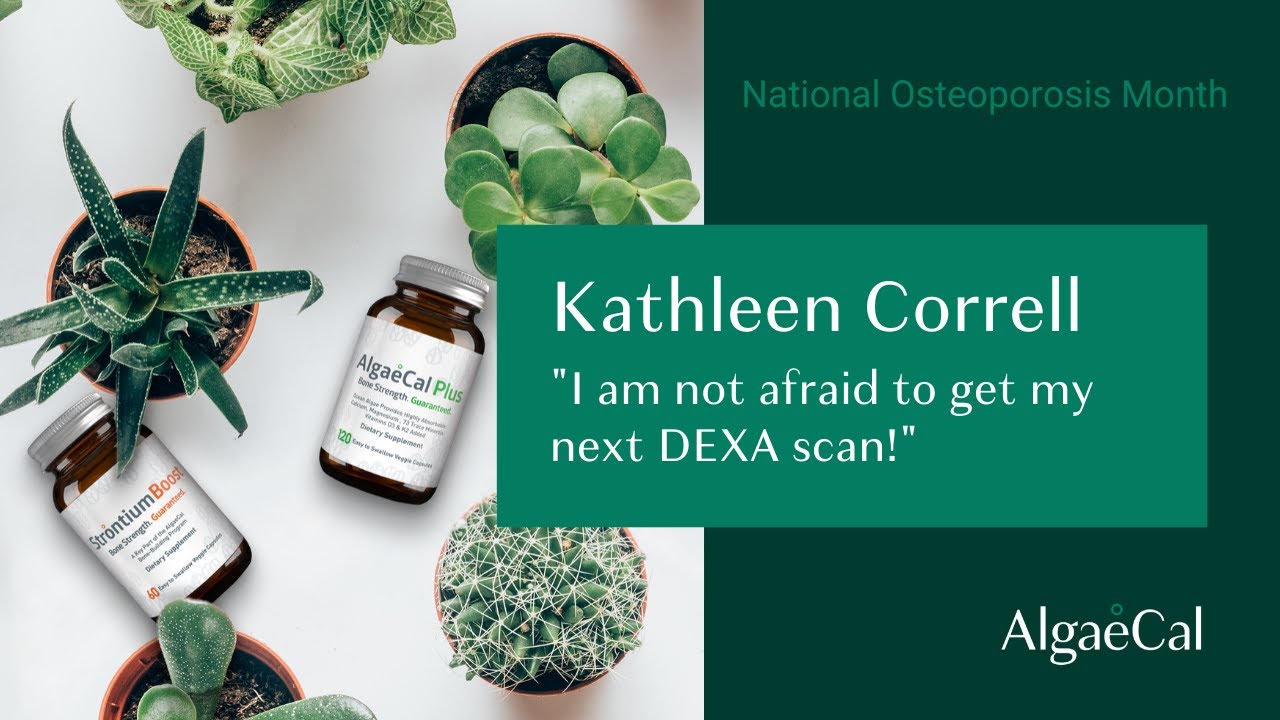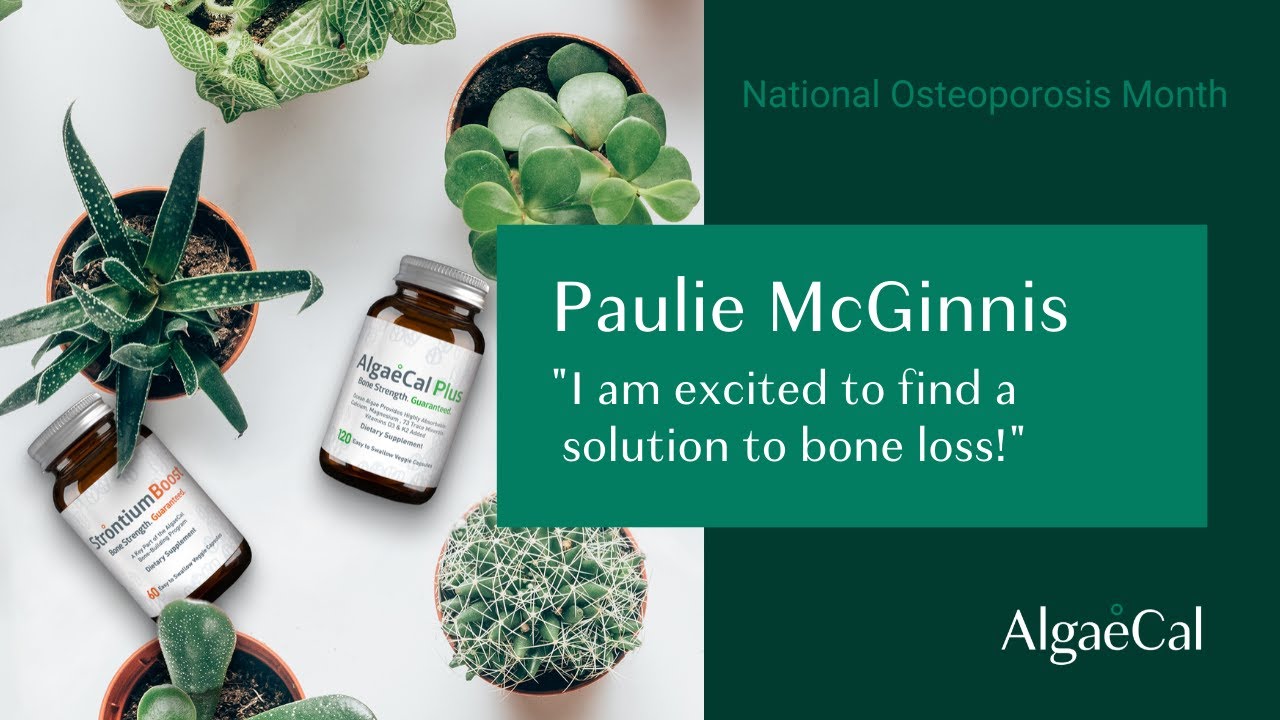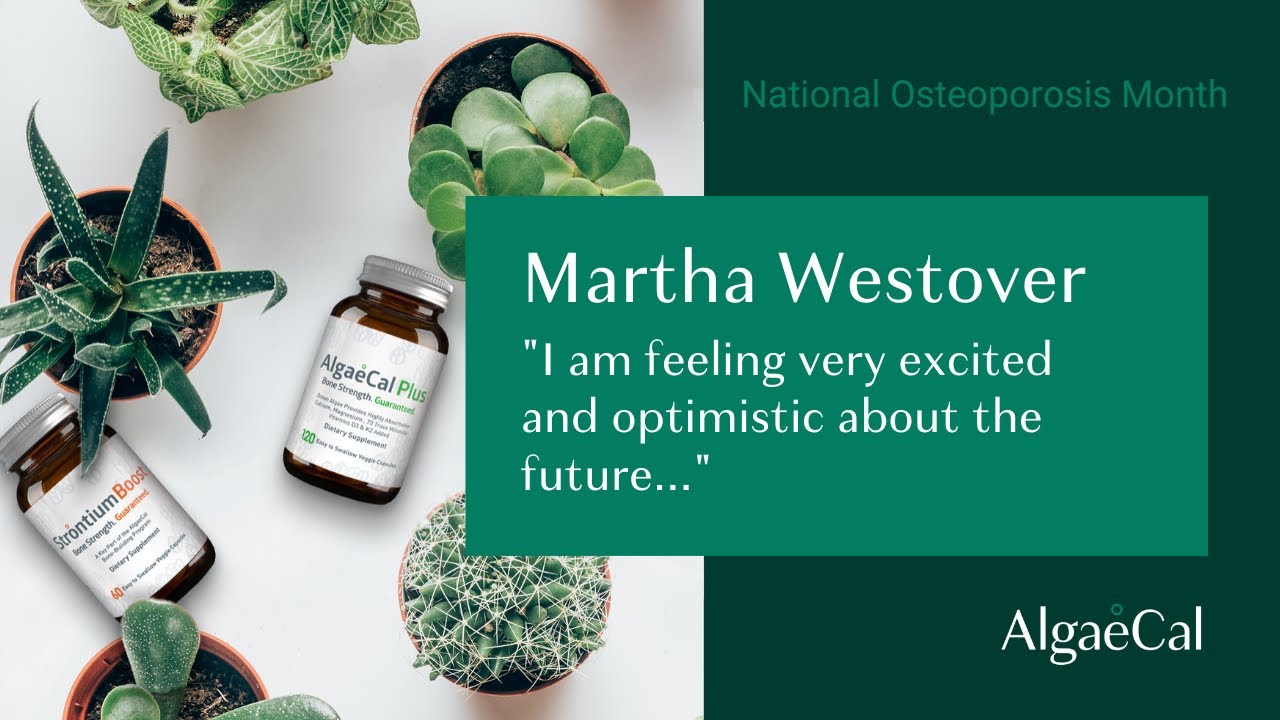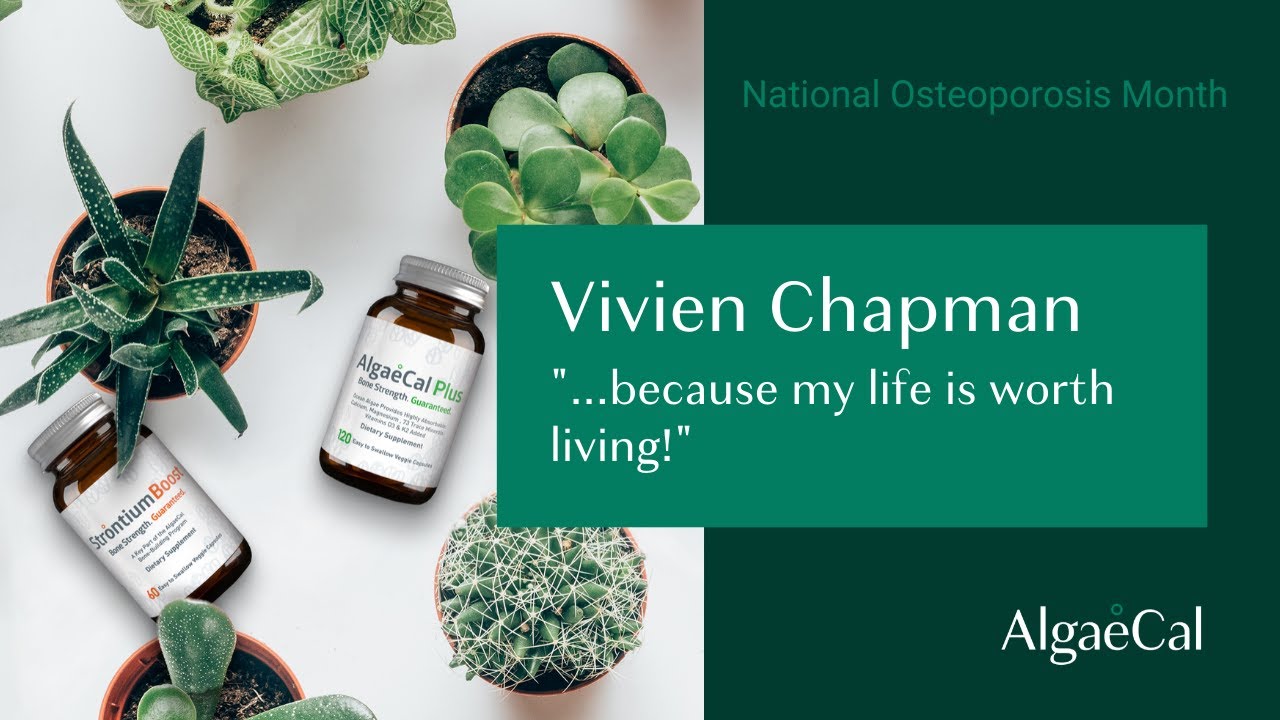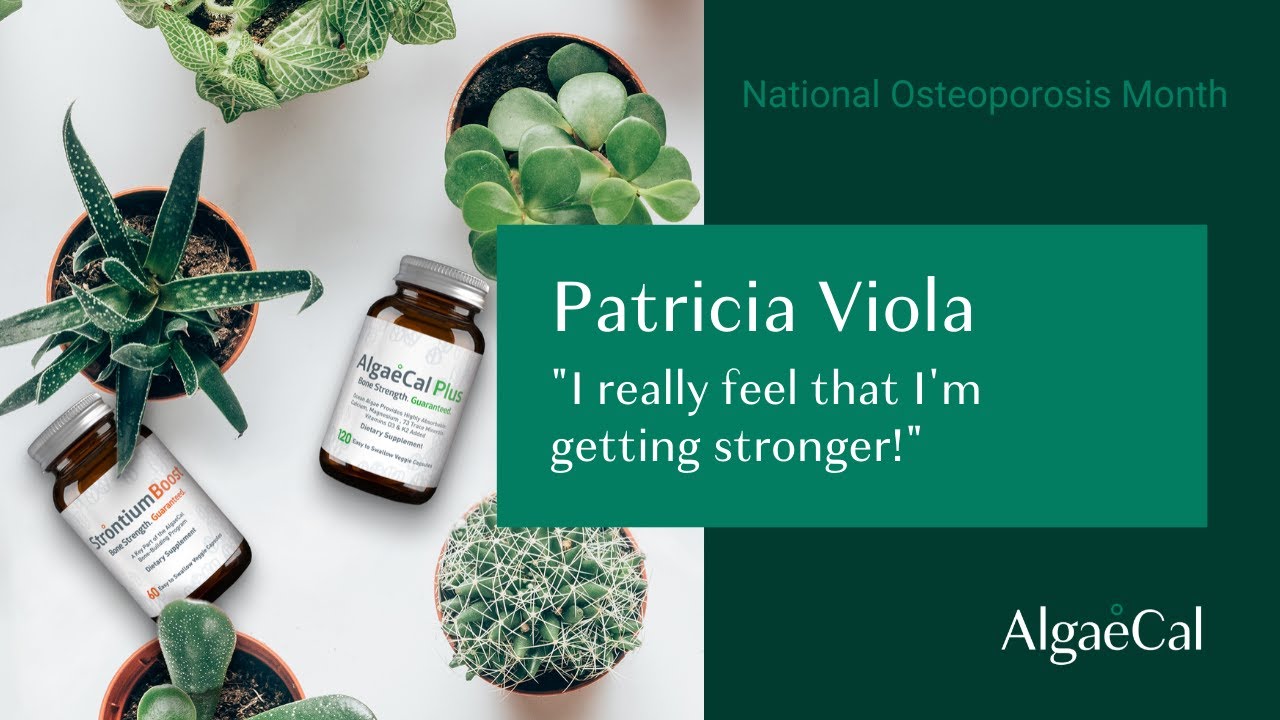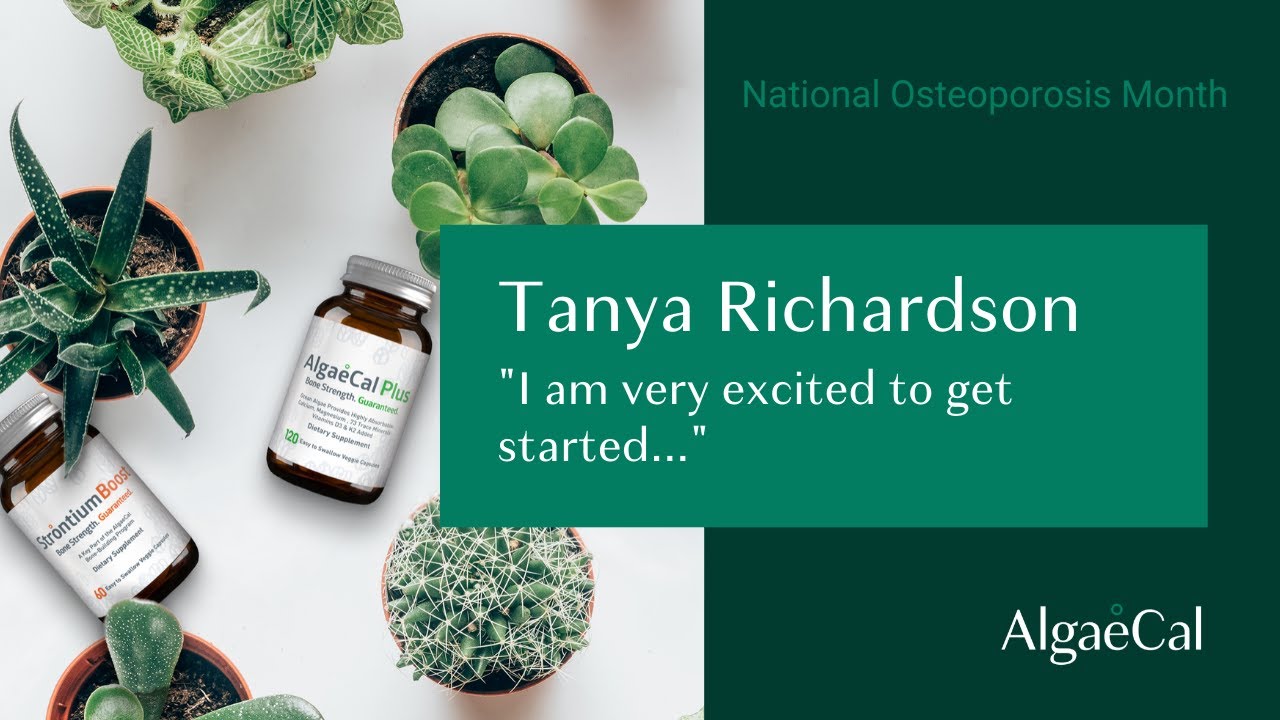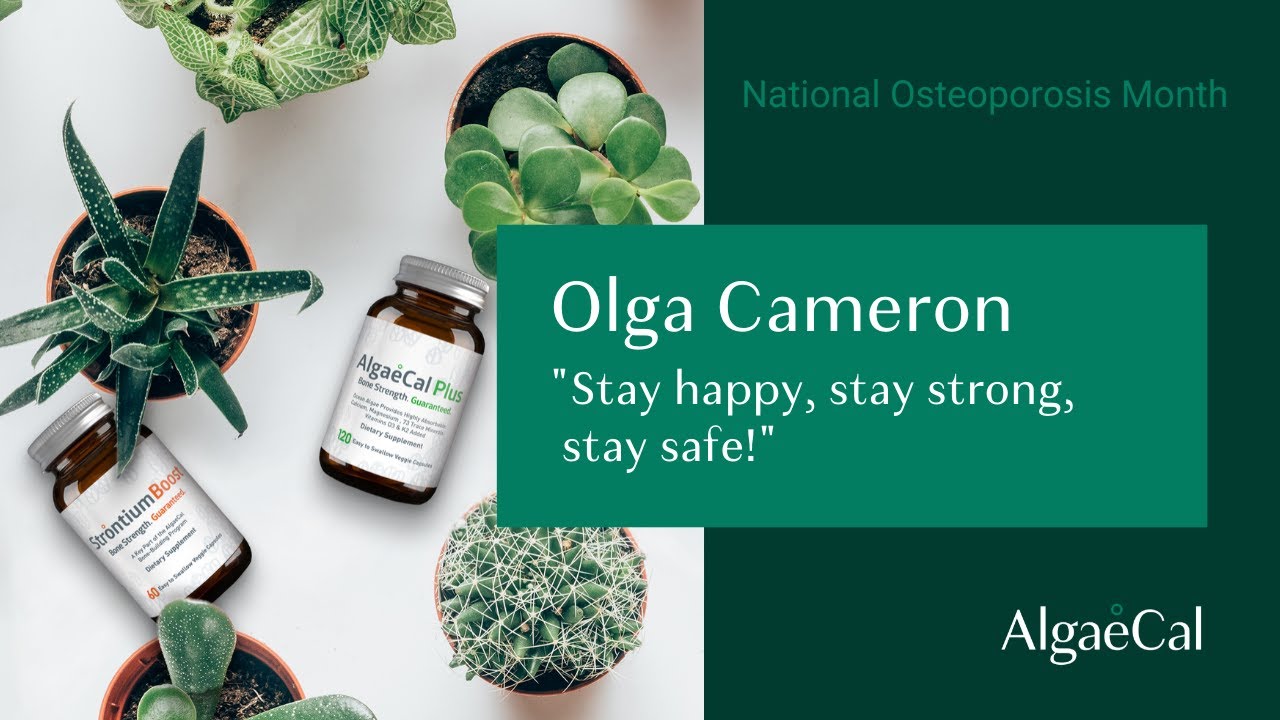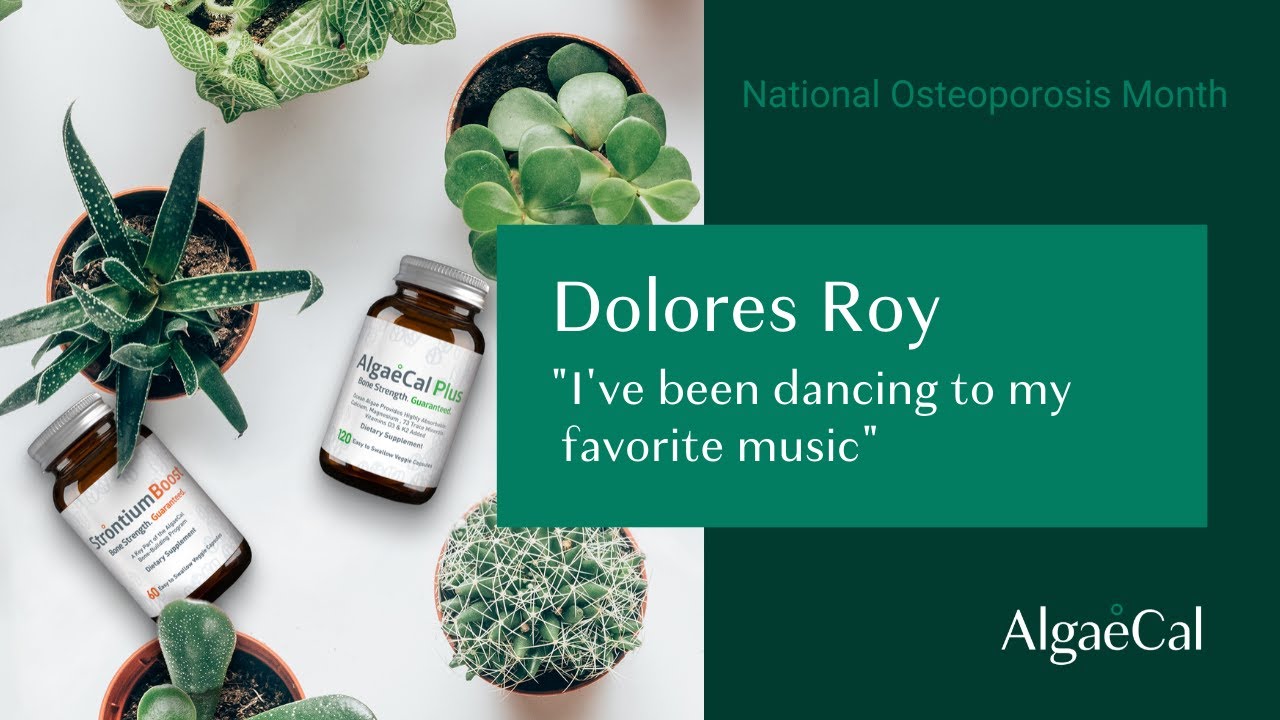 ---
Thank You For Taking Part!
With your help, we were able to spread a positive message about what folks can do to fight back against bone loss.
So thank you for taking part in our National Osteoporosis Awareness Month Giveaway! 🙂