Shop
Healthy bones start here
AlgaeCal provides the industry's leading supplements and support designed to meet you at every stage of your bone-health journey. Find the right choice for you.
Take The Quiz
Scroll To Learn More
Meet The Full Product Line Up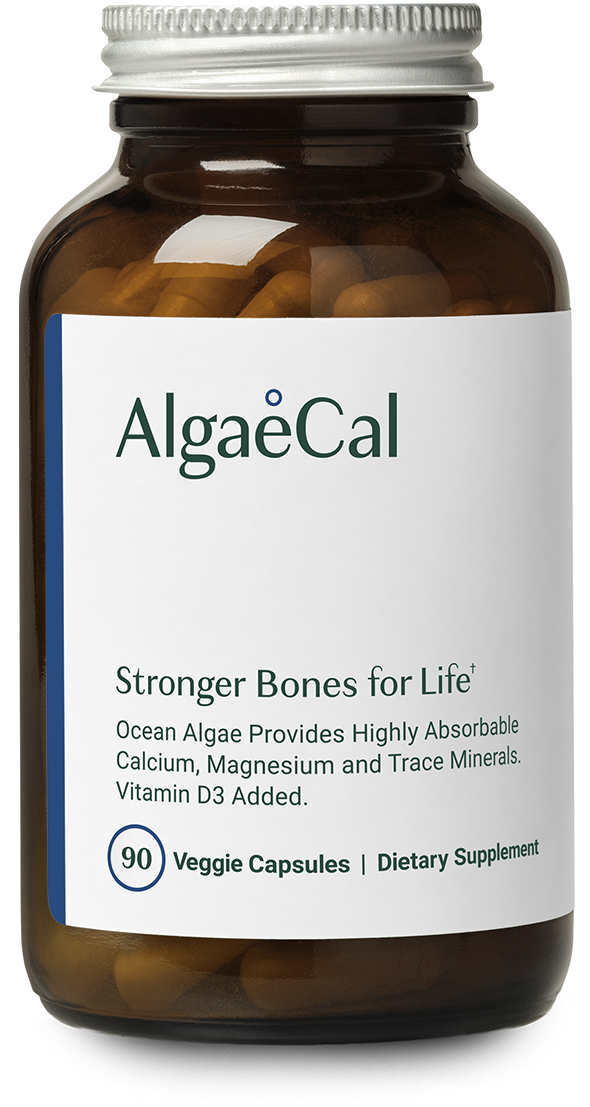 Starting at $49/month
AlgaeCal
Stop Bone Loss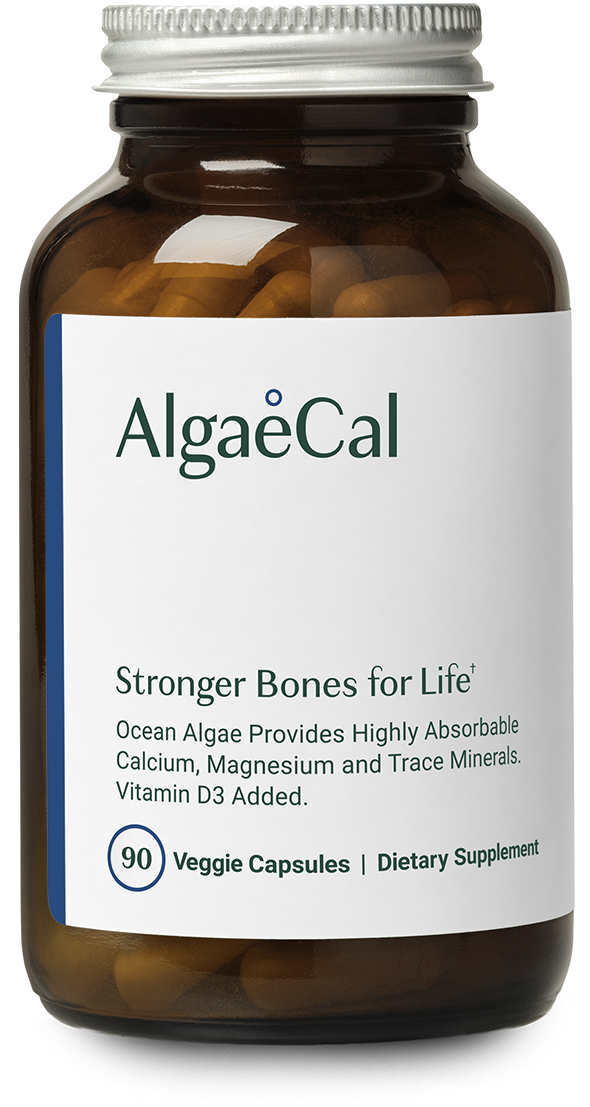 Starting at $49/month
Rock-based calcium can only slow bone loss. AlgaeCal's plant-based calcium does what others can't — stop bone loss.
Starting at $69/month
AlgaeCal Plus
Increase Bone Density
Starting at $69/month
Replenish all the nutrients your bones start losing after age 40… and then some. Get visible results via a DEXA scan.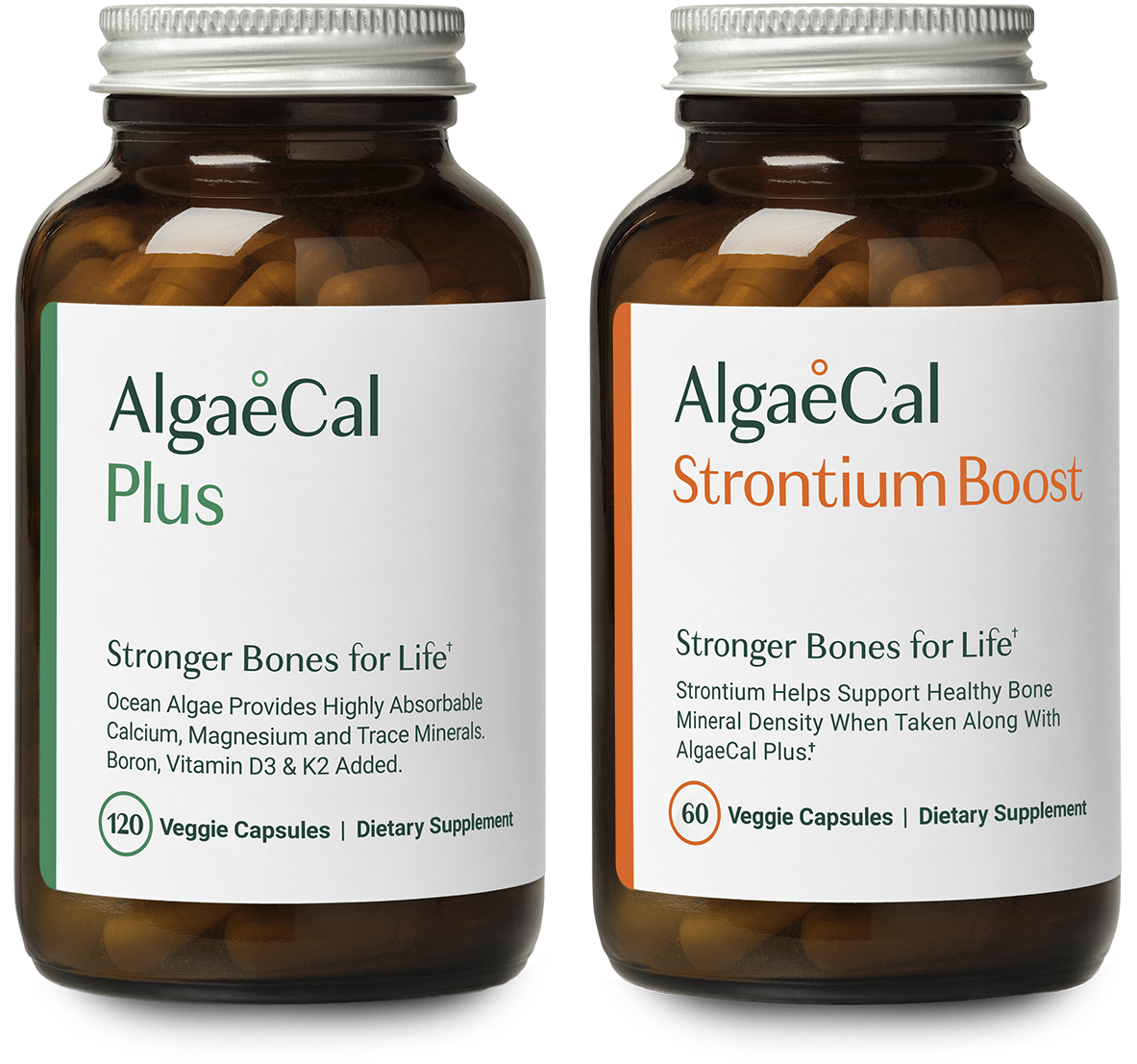 Starting at $109/month
Bone Builder Pack
Increase Bone Density in 6 months. Guaranteed.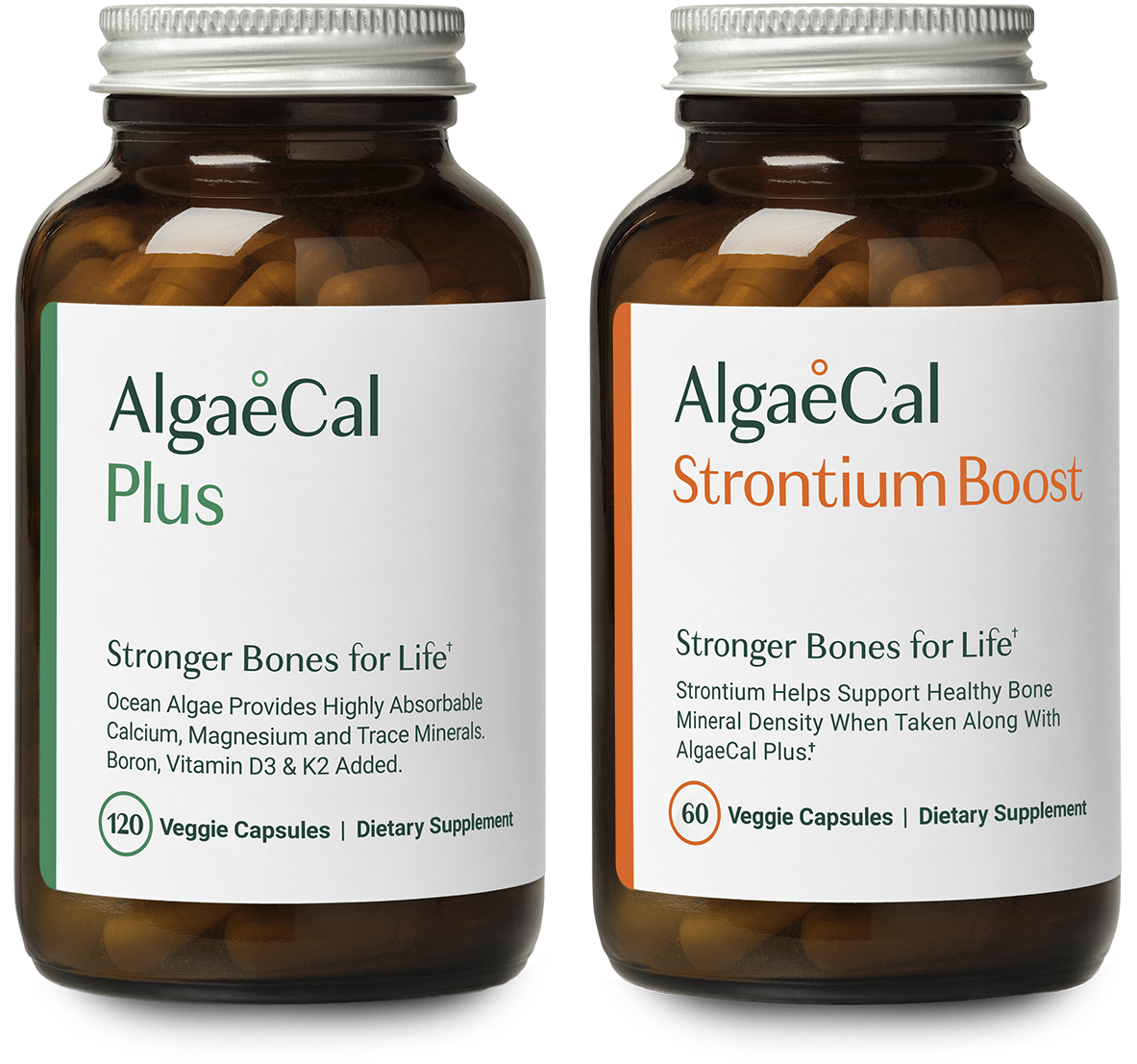 Starting at $109/month
It's the dream team for building bone density that's noticeable via DEXA scan just six months after starting daily use.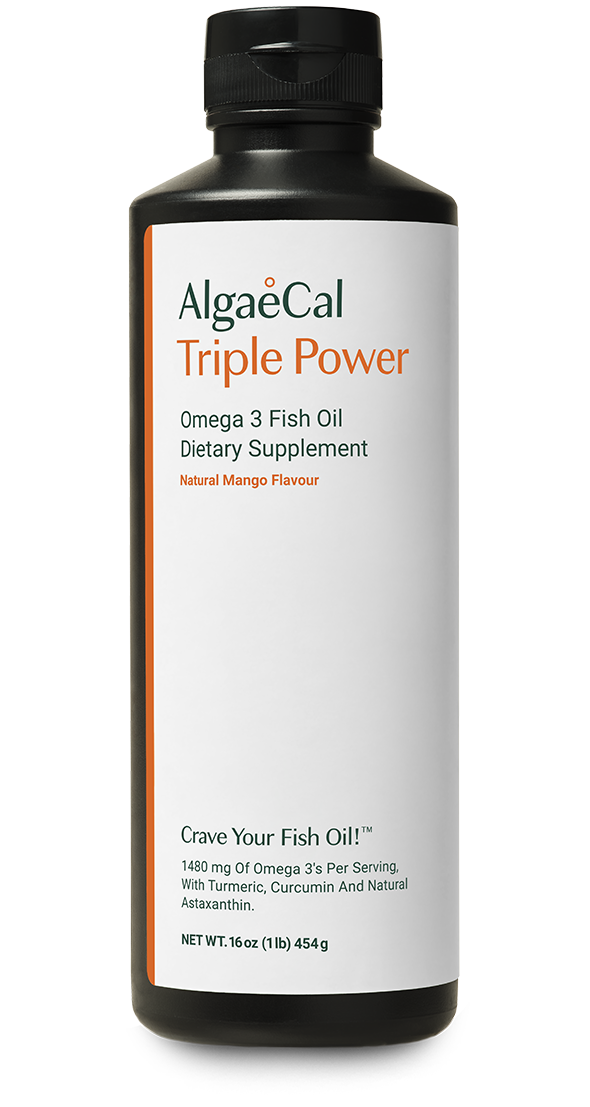 Starting at $50/month
Triple Power Omega 3 Fish Oil
So Tasty You'll CRAVE It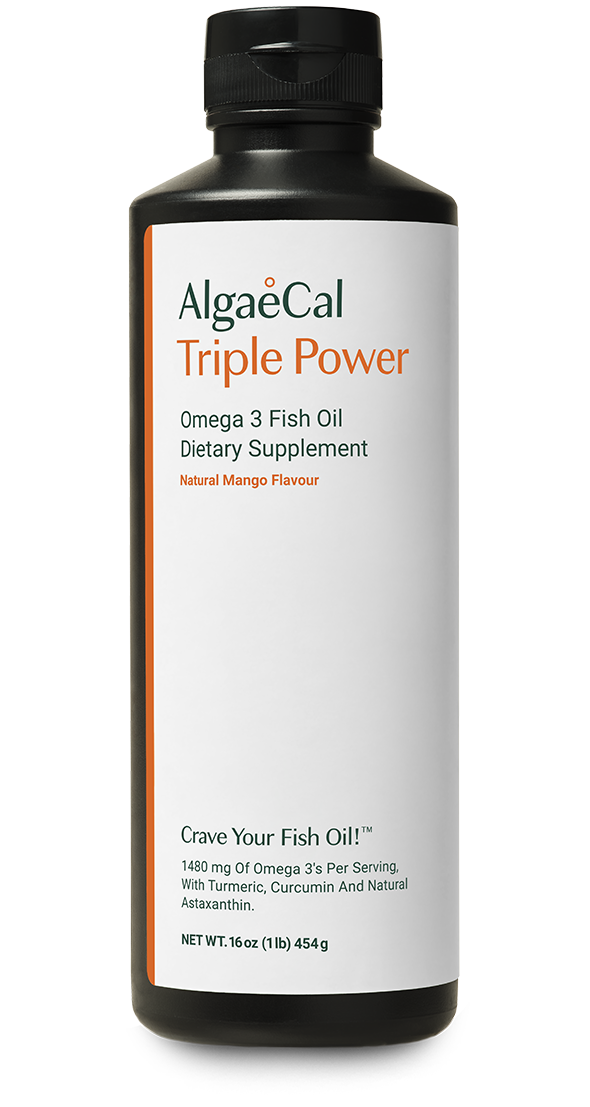 Starting at $50/month
Now there's a better (and delicious) way to get your omega 3s. Triple Power also has two antioxidants (curcumin and astaxanthin) that support healthy aging and keep the oil fresh. Triple Power is so delicious that you'll want to sneak an extra dose!
See what 7342 customers are saying about AlgaeCal:
Annie Croell
Chatsworth, California
I got a phone call from my doctor asking me, "what is your secret?"
Roxane Cummings
Cope, South Carolina
I've had no side effects, and the results have been amazing
Lisa Reiss
Seldon, New York
My doctor said I should try AlgaeCal
It was as if I was given back 30 years
Laura Farrell
Spring, Texas
I wanted a natural alternative to restoring my bone density
Cherie Mathews
Austin, Texas
One year of using AlgaeCal has changed my life
Read All Success Stories (7342)