Who is AlgaeCal?
Guided by Science, Powered by Nature
We are the global leader in all things bone health. It is our only area of focus and concern. Every product and service we provide is designed to help the more than 50 million people experiencing bone-health issues live full, active lives, free from the fear of bone loss or fracture
Bone Loss Is Not Inevitable
At best, calcium from rocks can only slow bone loss. But AlgaeCal founder Dean Neuls wanted calcium that could actually build new bone. And he found what he was searching for on a beach in South America. That's where he was introduced to Lithothamnion superpositum—an ocean algae that contains all 13 of the essential minerals scientifically shown to support healthy bones.
That was more than two decades ago. Today, AlgaeCal remains the only calcium supplement clinically supported to stop bone loss and increase bone density — even for people in their 60s, 70s, and 80s. That's a claim none of the over 450 other supplements can make.
"I got a phone call from my doctor asking me, 'What is your secret?"
— Annie Croell, Chatsworth, CA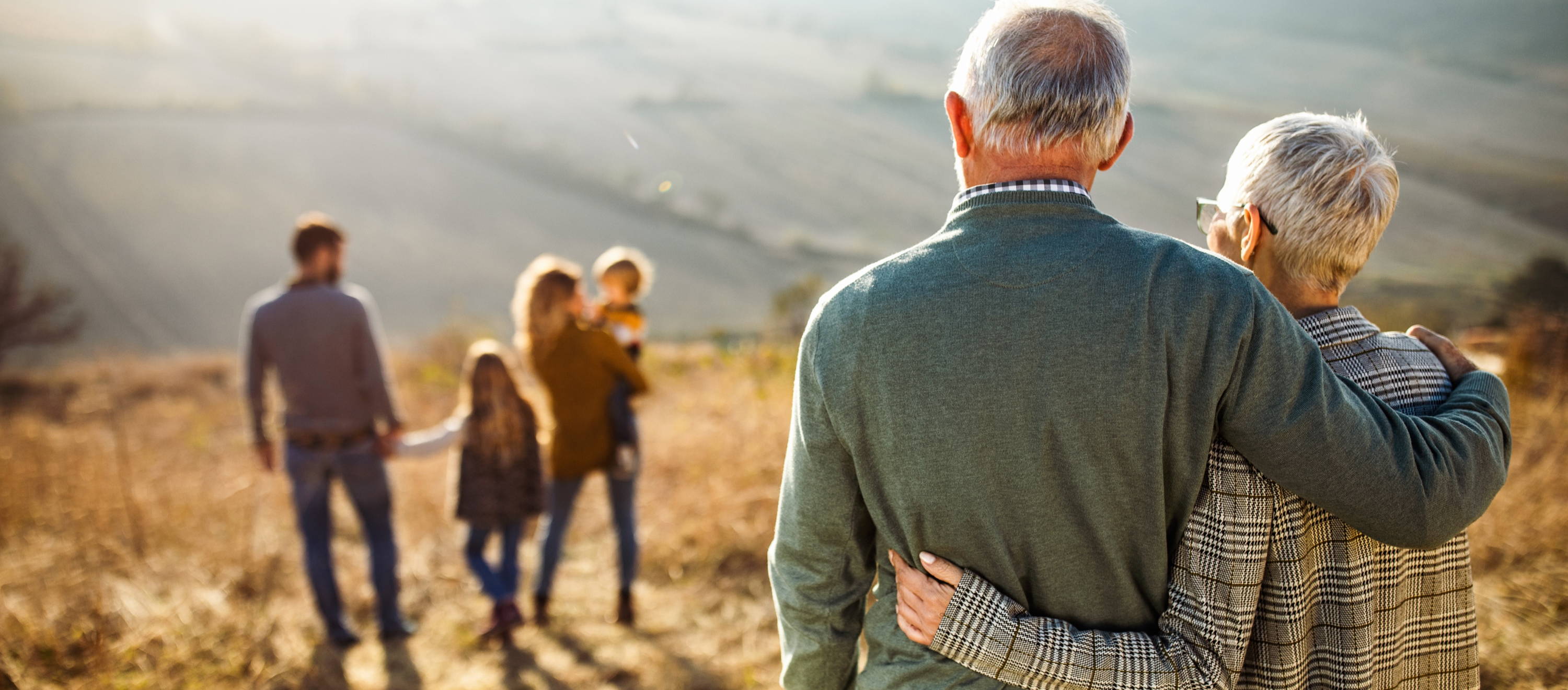 A World Without Fear of Bone Loss
We believe nature offers the best bone-healthy solution to living happy, active, and independent lives. We serve those seeking a plant-based, natural solution. We offer the planet's leading natural calcium supplement, support, and customer service that no other company does.
Traditional calcium supplements can't increase bone density. Guided by science and powered by nature, AlgaeCal can and does.
Changing the Way We Think About Bone Health
Since its founding some two decades ago, the AlgaeCal story features many game-changing firsts.
Plant-sourced

Superior to traditional rock-based calciums, AlgaeCal includes miraculous algae and bone-supporting vitamins and minerals. It's the most effective calcium supplement on the planet.

Clinically supported

AlgaeCal is the first and only calcium supplement that's clinically supported to stop bone loss and increase bone density. This is supported by three clinical studies. No other supplement can make that claim.

Guaranteed

When taken with AlgaeCal's Strontium Boost as part of our Bone Builder Pack, AlgaeCal offers the industry's first and only calcium supplement guaranteed to increase bone density or your money back.
---
The AlgaeCal Difference
The Global Leader in all Things Bone Health
AlgaeCal is not just the world's premium calcium supplement. Led by a best-in-class team, we offer consumers premium supplements, resources, and support. From our Scientific Advisory Board to our Bone Health Consultants and The AlgaeCal Community, we've started a movement that offers unmatched support, resources, and expert advice for consumers at every stage of their bone-health journey.
Find the right AlgaeCal for you bone-health needs.
Don't know where to start? Take our quiz to receive a customized recommendation.
Take Our Quiz.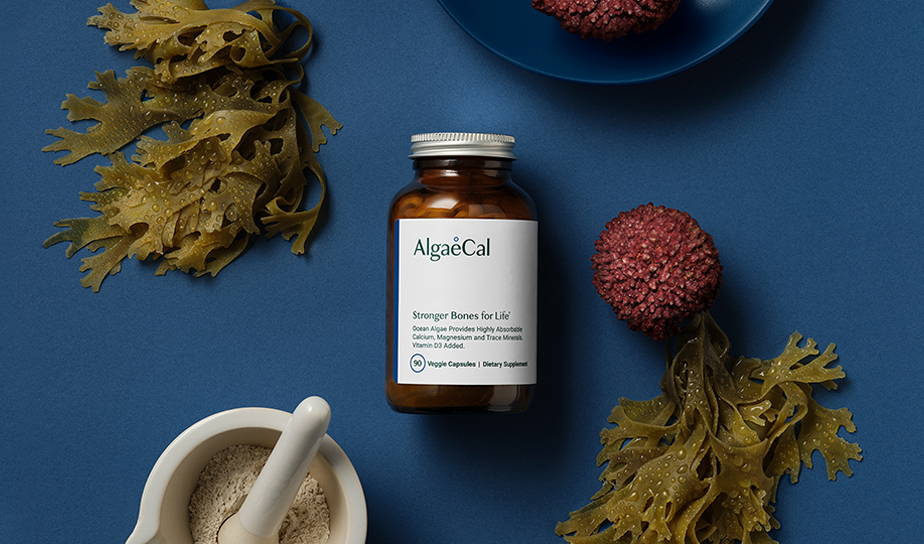 AlgaeCal
Stop Bone Loss
Rock based calcium can only slow bone loss. AlgaeCal's plant-based calcium does what others can't - actually stop bone loss.
Shop Now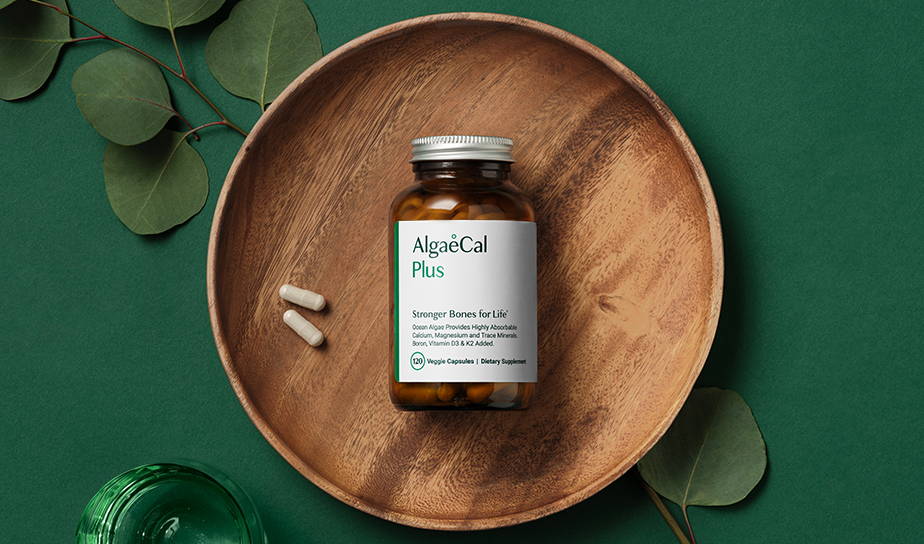 AlgaeCal Plus
Increase Bone Density
People start losing bone density around age 40. But AlgaeCal Plus replenishes all the nutrients lost during that time, and then some. Results are visible on DEXA scan.
Shop Now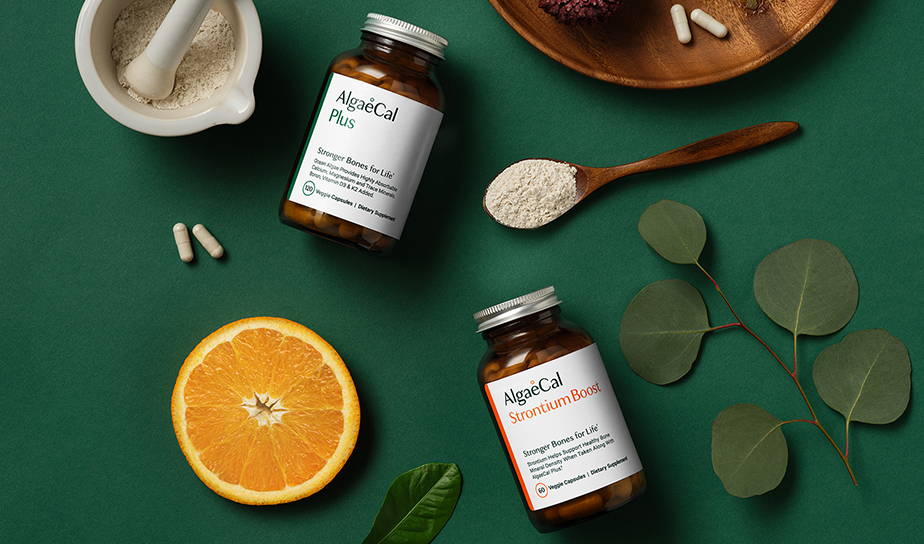 Bone Builder Pack
Increase Bone Density in 6 months. Guaranteed
With AlgaeCal Plus & Strontium Boost, bone density increases are guaranteed with each DEXA scan you have for the rest of your life. Bone building starts your first day and becomes measurable starting in just 6 months. Guaranteed.
Shop Now