Healthy Vegan and Gluten Free Chocolate Cookies

I find it hard to cut out all sugar and sweets from my daily diet and I've come to an understanding that I need a bit of sweetness in my life. But I know the harmful effects of processed sugar and fats that are found in most cookies and candy bars today.
I want to share with you my recipe for chocolate cookies because it's one you can feel good about eating while satisfying your sweet tooth. It uses leftover almond pulp from making homemade almond milk (which I love to dip my cookies in), natural sugars and unprocessed fats. It also uses my calcium-rich nut butter recipe that I shared with you a few weeks ago.
Healthy Vegan and Gluten-Free Chocolate Cookies
This chewy double chocolate cookie is gluten-free and vegan – and perfect for any occasion!
Course
Snack
Keyword
cookies,gluten-free,vegan
Baking Time

15

minutes

Calories
2928 kcal
Instructions
Preheat oven to 350 degrees.
Place pitted dates and melted chocolate in a food processor with an S blade.
Process until smooth paste forms.
Add in almond pulp, nut butter, and maple syrup and process until well combined. Scrape down sides of processor with a rubber spatula.
Add baking soda and apple vinegar and process 1 minute.
Stir in chocolate chips.
Place a large tablespoon of cookie mixture onto parchment paper on cookie sheet.
Bake 15 minutes or until edges harden.
Let cool at room temperature and enjoy!
Recipe Notes
If using Deglet Noor dates that are very dry, you can soak them in boiling water for 5 minutes to soften them.
You can use any nut butter you prefer, I have tried with peanut butter and it was delicious!
My oven runs on the hotter side so cooking time may vary. I also rotate the cookie sheet as it bakes unevenly. The cookies tend to burn easily so keep a close eye on them especially the first time making them, to adjust cooking times.
I've brought these cookies multiple times to work and everyone is always amazed at how incredible they taste and that they don't have any flour or eggs!  Let me know if you try making these at home and how you like them!
You can also add whatever nuts you like to this recipe: maybe almonds, macadamia or walnuts.
Ingredients
1

cup

pitted dates

(about 140g or 5 oz)

1/4

cup

dark chocolate

melted (about 60g or 2 oz)

1

cup

almond pulp

1/2

cup

almond butter

(I use my homemade nut butter)

1/4

cup

maple syrup

1/4

tsp

baking soda

1/2

tsp

apple cider vinegar

1/2

cup

chocolate chips

dairy-free
Nutrition Facts
Healthy Vegan and Gluten-Free Chocolate Cookies
Amount Per Serving
Calories 2928
Calories from Fat 1611
% Daily Value*
Fat 179g275%
Cholesterol 14mg5%
Sodium 403mg18%
Potassium 3460mg99%
Carbohydrates 300g100%
Protein 66g132%
Vitamin A 420IU8%
Calcium 1129mg113%
Iron 17.3mg96%
* Percent Daily Values are based on a 2000 calorie diet.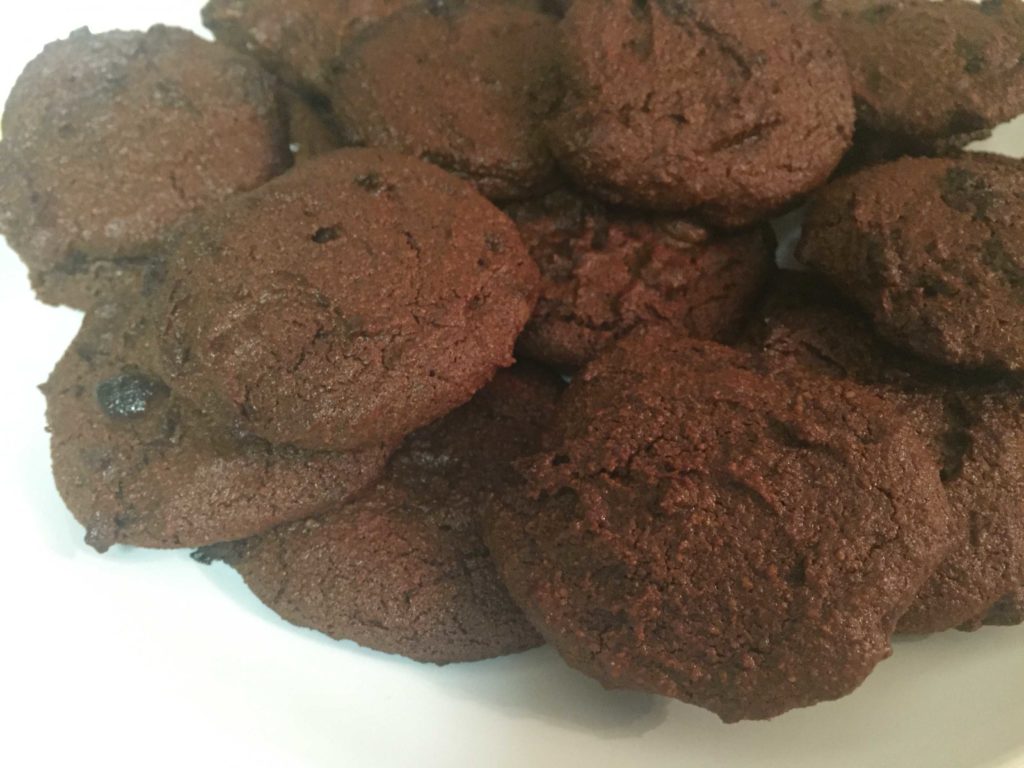 Let us know what you think of these cookies in the comments below.
Enjoy!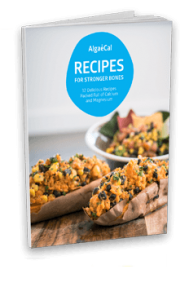 Free eBook:
Recipes

for stronger bones

32 Delicious Recipes Packed
Full of Calcium and Magnesium

Next Step