AlgaeCal Bone Study Wins Prestigious Research Award

I nearly fell off my chair. But that shock was fueled by pure joy.
Research using AlgaeCal products to increase bone density was being recognized by one of the most respected medical journals around: Journal of the American College of Nutrition (JACN).
The JACN Charles A. Ragus Award for Best Original Research Paper criteria is: "manuscripts that present innovative research of nutritional importance with useful application for researchers, physicians, and healthcare specialists and professionals."
The research in question is our 7-year study showing AlgaeCal Plus and Strontium Boost increase bone density at a steady 1% year over year, for 7 years.
This breakthrough has made such a difference to people with low bone density that the principal investigator who managed the study, Dr. Gilbert Kaats, received the Ragus Award I mentioned.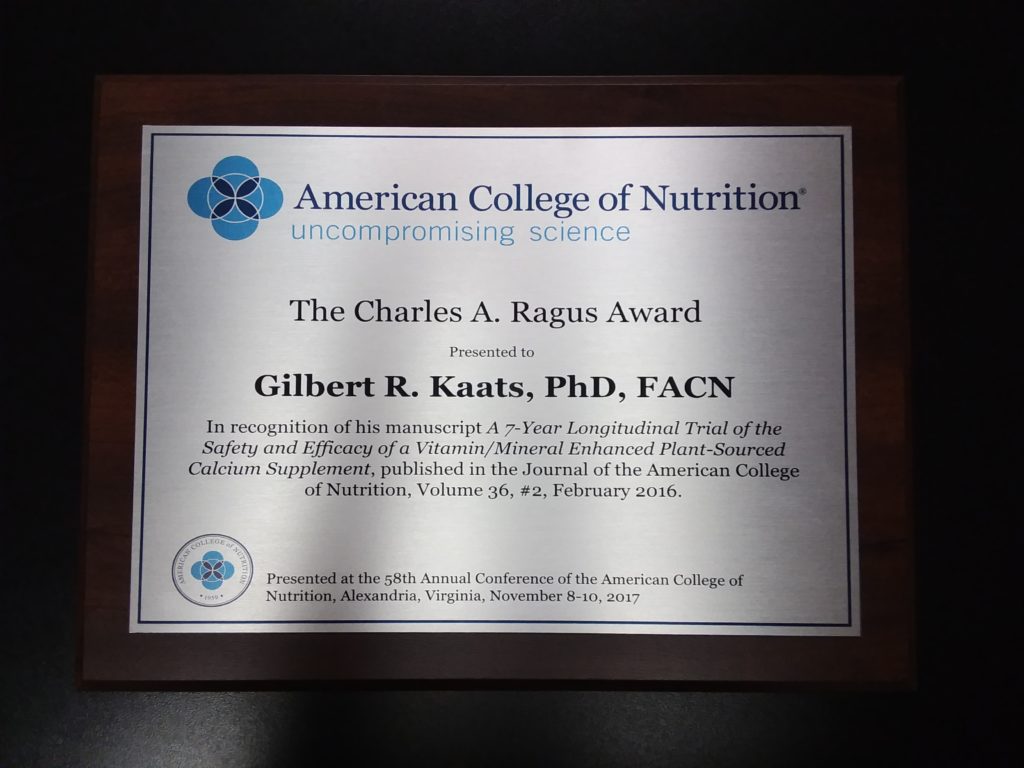 Dr. Kaats accepted the award at the prestigious Annual Conference of the American College of Nutrition last Friday, November 10th.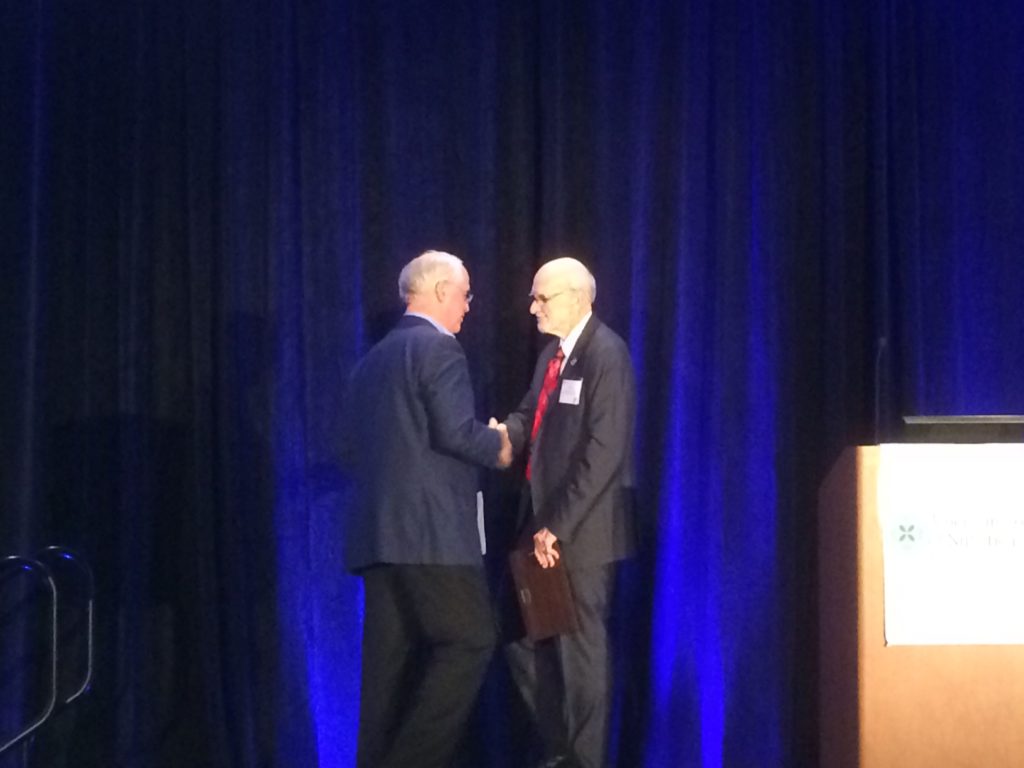 I'm thrilled that our research is being recognized. But more importantly, I'm excited for people like you who can reclaim their bone health in confidence, with science backing up our claims.
To take a look at the study itself- in simple, straightforward language- please click here.
You'll also find our 2 other clinical studies at that link, showing the bone density increases from AlgaeCal Plus and Strontium Boost.
Here's to better science and bone health!