Celebrity Doctor Picks His Top Osteoporosis Treatment
Dr. Oz may be in the news for recommending some diet products with substandard scientific support – but don't throw the baby out with bathwater!
He has also changed millions of lives with hundreds of natural health solutions that are supported by extensive science.
For example, osteoporosis treatments.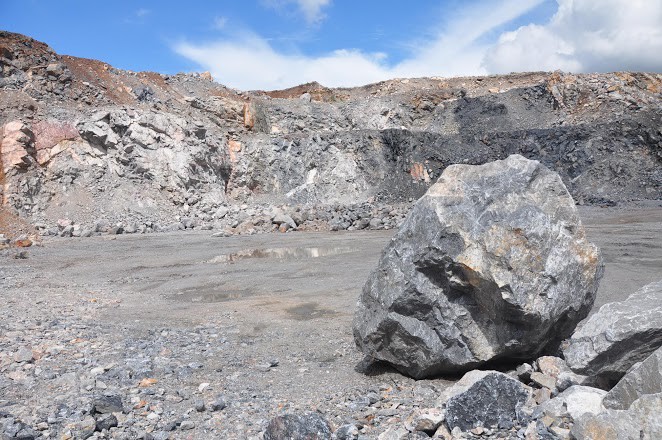 The norm is to take large quantities of calcium supplements with inadequate vitamin D.  And to make things worse, the calcium is limestone rock – a substance that we weren't meant to eat.  
See the image on the left? That's an actual limestone quarry – the source of your typical calcium supplements!
You probably have a bottle of these calcium tablets in your home right now, don't you?
Well, America's most recognized doctor did his research and found a MUCH BETTER way to treat osteoporosis safely, naturally, and with much greater effect.
The science is solid and the results proven.  5 groups of adults in 2 published studies showed statistically significant increases in bone density using Dr. Oz's bone health remedy.
80 year old women are increasing bone strength as measured in bone density scans – in SIX MONTHS!
Dr. Oz's osteoporosis solution video is only 3 minutes long. Check it out!
Other authorities are buzzing about it too.  Celebrity MD and Author, Nick Perricone included a chapter about the miracle of marine algae for bone health in his book, Forever Young.
PBS show, Healing Quest, ran a segment showing the revolution called "algaecal".

And best selling osteoporosis author, Lara Pizzorno of "Your Bones" heralds the new algae calcium as a godsend that helped the author to reverse her own osteopenia back to normal bone density without side effects of other treatments.