Build Stronger Bones with these Top 3 Calcium Rich Foods

.
By Lara Pizzorno, MDiv. MA, LMT, Author of best selling book, "Your Bones".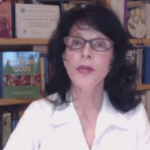 With all of the milk commercials we've seen, it's easy to think that milk products are the only real food source of calcium.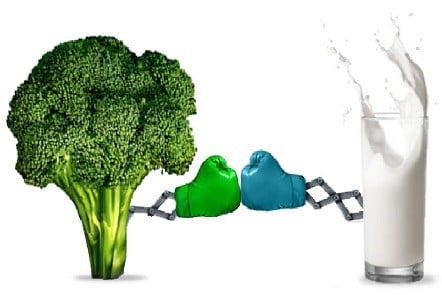 The truth is, there are many practical foods that are calcium-rich. And eating a variety of them makes good sense, as each provides a unique nutrients combination.  
So here are 3 of the most Calcium Rich Foods that I have found to help the most with building better bones as we age.  
Ingredient #1. Dark Leafy Greens
120 mg of calcium in 100 grams is the average of kale, dandelion greens, turnip greens, arugula, collard greens, Bok Choy and watercress. This is a great calcium rating, and it's especially appealing when you consider all the other things dark leafy greens literally bring to the table: chlorophyll, which alkalinizes the blood, fiber, and phytonutrients.
Ingredient #2. Sesame Seeds
Sesame Seeds are the most calcium rich land plant (only a marine algae is higher), yielding 457 mg of calcium from a 100 gram serving.  That is approaching half of your daily calcium requirement.
Sesame seeds are the feature ingredient in tahini and hummus. So it can be used as a dip, in salad dressings or wherever else your imagination can think of.
Ingredient #3. AlgaeCal (Marine Algae)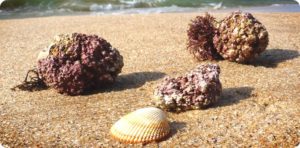 It may be a food you have never heard of, but "AlgaeCal" is at the top of the calcium podium with 720 mg of Calcium in 4 easy-to-swallow veggie caps. This ocean algae (species Lithothamnion superpositum (or Algas Calcareas as the locals call it)) wins the prize for the most calcium rich food!

A South American lemon sized ocean plant, AlgaeCal is milled into a nutritious powder. AlgaeCal is a whole food powder that is so calcium-dense that your entire daily supplemental need is covered.
AlgaeCal naturally contains not only extremely high natural calcium concentrations, but magnesium, zinc, boron, strontium, vanadium – a total of 13 proven bone-supporting minerals.
The wide spectrum of minerals in Lithothamnion superpositum (or Algas Calcareas as the locals call it) (AlgaeCal) may be responsible for the clinical results that have the research community baffled.
Women Are Increasing Bone Density With AlgaeCal.
According to 3 published, peer-reviewed clinical studies, this new form of calcium derived from a calcium-rich type of marine algae, Lithothamnion superpositum (or Algas Calcareas as the locals call it) increases bone density and reverses osteoporosis…even in 80 year old women. 
It is the only food with real clinical research showing that it increases bone density in adults. 

Numerous authorities are buzzing about it, too.
PBS Television aired a documentary showing how AlgaeCal is superior to traditional limestone calcium supplements.
Celebrity MD and Author, Dr. Nick Perricone included a chapter about the miracle or marine algae for bone health in his book, Forever Young.
And Dr. Oz aired a segment calling AlgaeCal "a super supplement for bones" saying he "adores AlgaeCal".
And I have to say, on a personal note, that I credit this algae, in large part, for reversing my own bone loss and building so much new bone that my osteopenia is now gone, and my bone density is in the completely normal, healthy range.
Recently, this plant calcium has finally been made into a supplement – and it's now available under the trade name AlgaeCal Plus. It's not sold in stores just yet. But AlgaeCal Plus is available online in limited quantities.
Would you like to learn more about AlgaeCal?