Discover How You Can Reclaim Your Bone Strength Naturally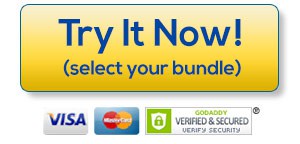 If you've been looking for an all-natural way to prevent or overcome osteoporosis or osteopenia…
If you're frustrated, and have tried everything to build strong, healthy bone without success…
Or if you've had a fracture and want to ensure you make a full recovery….
Then take a few moments now to discover more about AlgaeCal.


Reclaim Your Youthful Bones & Active Lifestyle with AlgaeCal.
Would you like to feel your best again? Are you ready to end your frustration and move forward with your life?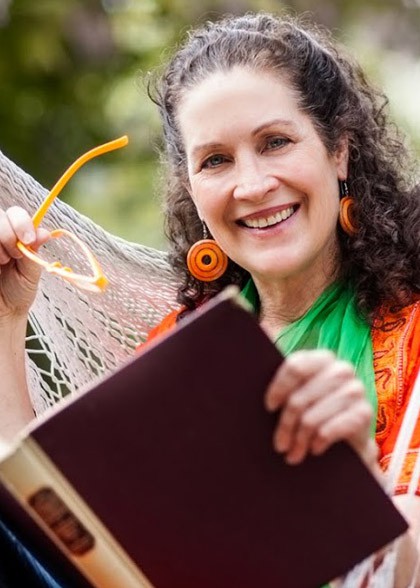 If you've been diagnosed with osteopenia or osteoporosis, it may have come as a bit of a shock. One minute you felt healthy, confident, and on track – the next you may have felt panic and uncertainty. It can be quite a shock.
Or perhaps you were diagnosed some time ago and despite hours of reading, research, and perhaps using man made drugs, you've continued to see a decrease in your bone strength.
If either of those scenarios describe you, we understand. And we're here to help.
One way back to an active, confident lifestyle, is to make a subtle – yet potentially powerful – change in your nutrition with the help of a dietary supplement.
But not just any supplement. When it comes to your bones, you need something natural and something that's been proven to give your body everything it needs to build strong healthy bone.
Let's face it: building strong bone takes time and it's hard to tell if what you're doing is working. It might be 1-2 years between the time that you take a DEXA scan and then have another. It could be 1-2 years before you get any positive news or find out you need to make further changes.
But that's the case only if you're taking man made drugs or traditional calcium supplements. We're here to show you a better way.
Designed in Canada and manufactured in the United States and backed by four clinical studies , AlgaeCal is a new, natural, bone building supplement that includes thirteen key vitamins and minerals proven to build bone. It is also the only supplement of its kind that's been clinically studied and proven to build bone, that also protects you with a money back guarantee.
Simply take two veggie capsules in the morning with your breakfast, and two in the evening with dinner to begin building bone today. You'll immediately notice a lack of side effects that calcium supplements often cause. Instead of gas, bloating or constipation, you can feel confident knowing that you've chosen our patent pending plant form of calcium and minerals to return your bones to youthful density.
You'll notice fast that AlgaeCal is easy to digest. It's highly absorbable due to being completely natural and plant based. Unlike most calcium supplements on the market which are made from ground up rocks (limestone and marble), it's made from a sea algae known as Lithothamnion Superpositum (or Algas Calcareas as the locals call it). (Another immediate benefit you may notice is that your nails get stronger and in some cases our customers have reported AlgaeCal has helped with tooth pain as it helps to build strong nails, teeth and bones.)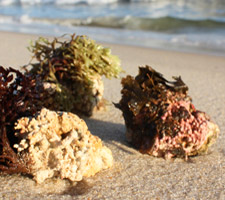 The main ingredient in AlgaeCal, Lithothamnion Superpositum (or Algas Calcareas as the locals call it) is live harvested from pristine waters in a South American eco-marine park, where it grows wild in the pristine intertidal zone.
Right now, AlgaeCal is helping tens of thousands of women just like you return to an active lifestyle by helping them build strong healthy bones – at any age. And it can do the same for you.

The Science Behind AlgaeCal
A Side-effect Free Way to Increase Your Bone Density
In a clinical study* with 216 female and male participants over 6 months, and a second clinical study** with 414 women over 12 months, significant increases in bone mineral density were achieved by participants taking AlgaeCal compared to traditional calcium and vitamin D3.
Simply put, while traditional rock based calcium supplements can only slow bone loss – AlgaeCal helps reverse bone loss – at any age. So when you take your next DEXA scan, you will see an actual increase in your bone density. Your doctor will be amazed at your unusual results, and may even ask about your secret. (If you read the testimonials below, you'll see that one of our customers had her own doctor start taking AlgaeCal after she saw her patient's dramatic results!)
That's why we advocate supplementing with AlgaeCal in addition to a healthy diet and regular exercise: it's a proven way to build strong, healthy bone, naturally.***
AlgaeCal's Unique Combination of Ingredients
Studies also show that in addition to our plant based calcium, the following vitamins and minerals play important roles in the development of healthy bone:
Boron
Copper
Magnesium
Manganese
Nickel
Phosphorous
Potassium
Selenium
Strontium
Vanadium
Zinc
Silica/Silicon
Vitamin K
Vitamin D

o
*Study one: Changes in Total Body Bone Mineral Density Following a Common Bone Health Plan With Two Versions of a Bone Health Supplement: Comparative Effectiveness Research Study
**Study two: A Comparative Effectiveness Study of Bone Density Changes in Women Following Three Bone Health Plans With the Same Novel Plant-sourced Calcium
***Combination of Micronutrient for Bone (COMB) Study published by the Journal of Environmental and Public Health.
Reclaim Your Youthful Bones – return to an active lifestyle and stop your search for a natural solution to strong, healthy bones. You've found it.
If you've experienced a fracture or developed osteoporosis or osteopenia, now you can stop wasting time looking for a solution. AlgaeCal is safe, clinically proven, and trusted by tens of thousands of women. And you can trust it too.

Get on the Road to Reclaiming Your Happiness Today.
Here's How AlgaeCal Will Work for You:


AlgaeCal Has Ingredients That Work!
Natural, Easy to Digest, Highly Absorbable.
AlgaeCal Plus Takes a "Multi-Nutrient" Approach – Your Bones Are Not Made of Calcium Alone.
AlgaeCal is the only bone building formula that combines proven ingredients like Lithothamnion Superpositum (or Algas Calcareas as the locals call it) (the source of calcium and 70 other minerals) plus additional magnesium, vitamin K2, and vitamin D3 into a single, safe, easy to take supplement.
The unique combination was designed to provide you with the vitamins and minerals most likely missing from your diet and to be a complete bone building solution which works to strengthen and replenish your bones while being easy on your digestive system.

Lithothamnion Superpositum: Calcium is an essential building block when it comes to healthy bones. Lithothamnion Superpositum (or Algas Calcareas as the locals call it) is wild-harvested, plant-sourced calcium derived from a South American marine algae. But Lithothamnion Superpositum (or Algas Calcareas as the locals call it) doesn't just provide calcium. It also is a rich source of the more than 70 minerals found in your bones. And it is the planet's only USDA certified organic calcium source.

Boron: According to the USDA, boron is a trace mineral that helps bone develop and grow normally. Boron becomes especially important when there is not enough vitamin D in the diet.

Copper: Copper has been shown to be essential in the metabolism of bone, working along with certain enzymes such as lysyl oxidase to help incorporate both collagen and elastin into the organic component of bone.
Magnesium: It's reported that as many of 80% of Americans are magnesium deficient! Deficiency of this mineral affects bone growth, osteoblastic and osteoclastic activity, osteopenia, bone fragility, and alter calcium metabolism.

Manganese: Manganese supplementation along with calcium, copper and zinc resulted in greater gain in bone compared to calcium alone in postmenopausal women over a 2 year period. More studies are needed to determine the impact of manganese supplementation alone on bone.

Nickel: If you do not have enough nickel in your diet it can affect the distribution and functioning of other nutrients in the body, including calcium. Given the obvious benefit calcium has on our bones, it isn't difficult to see that maintaining adequate levels of nickel is therefore an important factor in maintaining or building healthy bone!

Phosphorous: Approximately 85% of the body's phosphorus is found in your bones and the rest is distributed through the soft tissues. It is fundamental to growth, maintenance, and is necessary along with calcium and magnesium, for proper growth and formation of bones.

Potassium: By neutralizing metabolic acids, potassium conserves calcium within the body and reduces urinary calcium loss.

Selenium: Selenium appears to be one of the least understood trace minerals in terms of how it impacts bone and joint health, but studies show that it does appear to have a positive impact.

Silica/Silicon: Seems to have a unique role in the way our bones are formed and is very important early on in bone formation. It helps start the bone growth process, and as bone mineralization continues, the silicon is replaced in the bone by calcium. Through adult life silica is important to collagen formation – and fully 50% of bone's volume is collagen.
Strontium: Scientists have discovered Strontium has a unique method of action which provides a dual activity in your bones. Strontium inhibits bone resorption while simultaneously stimulating bone growth, an exciting double benefit.

Vanadium: Vanadium has also shown that it helps promote bone health without negative side effects. In a study involving both diabetic and non-diabetic rats, vanadium compounds were shown to increase bone formation without any adverse health effects!

Zinc: Zinc plays a role in the activity of osteoblasts in our bodies, the cells that actually build up our bone. If you are deficient in zinc, it will delay your bone growth, development and maintenance of bone health.

Vitamin K2: Vitamin K2 cleans calcium deposits from your arteries and deposits it in your bones. Vitamin K2 has been clinically proven to provide extraordinary benefits for bone health and cardiovascular health. AlgaeCal uses 100 mcg per day of the MK-7 version of vitamin K2 – the most effective and expensive form. Few companies offer MK-7 – and those that do, usually formulate at lower dosages.

See Why AlgaeCal Plus Outperforms Traditional Calcium Supplements


Read What Real Women Are Saying About AlgaeCal!
These are actual reviews from real customers. Results may vary.
"…Not Only Had My Bone Loss Stopped But AlgaeCal Was Actually Reversing it… AlgaeCal Has Really Turned Around My Bone Loss."
~ Christine Reichow, Fort Myers, Florida
"Several DEXA Scans Showing a Steady Improvement In My Bone Density Mass… Today, I No Longer Have Osteoporosis."
~ Debbie D'Arcy, Swansea, UK
"My left hip has improved 3.9%, right hip 6.4% and best of all spine 7.5%."
~ Cindy Casey, Mariposa, CA
"…You're out of the woods. You've stabilized. Your hip has stabilized and your spine has grown. It has gotten stronger." And I said "It worked!"
~ Joanna Bangor, Ramona, California
"… I took 4-6 tablets of AlgaeCal each day and I had an amazing healthy experience with my pregnancy and when I gave birth to my daughter she was very healthy."
~ Dr. Amie Harper, Berkeley, CA
"…An 8% Bone Density Improvement… No More Headaches, Sleep Better & Feel a Lot More Energetic."
~ Norma Morales, BC, Canada
"Because of My Success My Doctor Has Chosen To Take AlgaeCal & Strontium Boost… For Her Osteoporosis."
~ Mary Teeuwen, Ontario, Canada

Take Advantage of Our Special Offer…
Try AlgaeCal, risk-free today, and get free shipping. Plus we'll include a) our Recipes for Stronger Bones eBook ($9.99 value), with 30 easy to prepare calcium and magnesium packed recipes and b) a 15 minute phone consultation with a bone health specialist ($25.00 value). After you place your order, we'll send you a link to schedule your call with a member of our team. On that call you can ask questions and get answers to any questions you have.
And remember: AlgaeCal is guaranteed. Not only do we guarantee you will see results if you use our products, we also guarantee your satisfaction. So what are you waiting for?
Choose a bundle now to get started building strong, healthy bones:
* 2 FREE BONUSES INCLUDED: free recipe ebook and free 15 minute phone consult with a bone health specialist!

Frequently Asked Questions About AlgaeCal
Q: I have trouble swallowing pills. How big are the capsules? Is it ok to open the capsule and mix it with food/beverages? A: The capsules are medium sized soft gelatin which makes them easier to swallow than the large, hard tablets most calcium supplements are made into. If you do have trouble swallowing them, the AlgaeCal two-part capsules are easily pulled apart and you can sprinkle the tasteless contents on foods or drinks. Q: Can I take AlgaeCal Plus along with bone medications like Fosamax, Boniva etc.? A: Absolutely. All bone drugs require calcium supplementation, and AlgaeCal Plus is the very highest quality calcium available. Q: Where can I buy AlgaeCal products? Can I buy AlgaeCal Plus in stores? A: Because they contain very costly ingredients, AlgaeCal products are only sold online where distribution costs are lower and they are more affordable. Q: Does AlgaeCal contain pollutants or radiation because it is from the ocean? A: AlgaeCal powder is USDA certified organic which means the harvest area and surrounds are inspected regularly for possible pollutants. Also, each lot of AlgaeCal is tested for heavy metal contamination, bacterial infection, and more. AlgaeCal Plus is made in an FDA inspected GMP plant where very high standards are maintained.

Will YOUR calcium supplement give you
your money back

if you don't build new bone? (We didn't think so.)

We believe so strongly that AlgaeCal will increase your bone density that we put our money where our mouth is. AlgaeCal Plus, is the only bone strength program guaranteed to increase bone density in 12 months… or we'll give you your money back.
Increase Your Bone Density in 12 months with Algaecal Plus or get Your Money Back.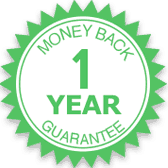 Do yourself the favor of getting a DEXA scan to assess your bone mineral density so you know what your baseline density is now. Then take AlgaeCal Plus as directed for 12 months and have another DEXA scan done to measure your success. If your DEXA scan results do not show an increase of bone density in either your hip and or spine, we will refund all 12 months of your purchase. We want you to feel the confidence we have in these products – confidence resulting from clinical evidence and thousands of happy customer experiences since 2006. Guarantee Guidelines: Prescription Drugs – Almost every class of prescription drug has been shown to increase bone loss so unfortunately we cannot guarantee your results if you're currently taking prescription drugs. Bisphosphonate Drug use results in poor quality bone which may affect your ability to build bone for at least 6 months after stopping. Therefore, if you are currently taking or have taken bisphosphonate drugs within the last six months, your result cannot be guaranteed. Early Post-menopause – The first five years after the onset of menopause results in rapidly falling bone density due to hormone shifts which are sometimes more powerful than the positive bone building effects of AlgaeCal nutrients. Therefore if you've experienced menopause within the last five years we cannot guarantee your results. DEXA Scan – The first DEXA scan ('baseline') must be done no more than 30 days prior to purchasing 12 months worth of AlgaeCal Plus. The second, follow up DEXA scan must be done no later than 30 days after finishing taking 12 months worth of AlgaeCal Plus. Even if you fall into one of the guarantee exceptions, the AlgaeCal program is still highly recommended as it may reduce the losses, or increase bone density. Your bones need each of the building blocks in AlgaeCal Plus, perhaps even more than individuals whose bones have not been affected by medications or hormones.
Stop Worrying and Start Building Brand New Bone Today!
If you've been concerned about bone loss, and worried about how it will impact your lifestyle … and your independence … you can stop worrying. AlgaeCal gives you the peace of mind you deserve, by creating new and healthy bone … without unpleasant or dangerous side effects. So what are you waiting for? Choose an AlgaeCal bundle below, and get started right now:
* 2 FREE BONUSES INCLUDED: free recipe ebook and free 15 minute phone consult with a bone health specialist!

Privacy Policy | Contact Us | Shipping & Returns | Home | Call toll-free: 1-800-820-0184